Job Code: 00035-36040
Full-time
Nights (rotating weekends)
At Johnston-Willis Hospital we have been delivering top quality healthcare to Greater Richmond and the Tri-Cities area for more than 100 years, which means you can depend on our experience to provide the exceptional care you need. Our 292-bed hospital offers a full range of healthcare services, with specialties in cancer care—through the Thomas Johns Cancer Hospital—as well as inpatient rehabilitation (with all private rooms), our ER is a state-authorized level III trauma center and neuroscience, including our first-in-Richmond Gamma Knife Center.
We offer a full range of integrated women's health services for all stages of our patients' lives including expert Gynecologists, Obstetricians and prenatal care programs like Centering Pregnancy, midwives, and mammogram services, and in addition, we partner with specialists in breast diagnostics and minimally-invasive surgeries. For high-risk pregnancies and childbirths, we maintain a 19-bed Level III neonatal intensive care unit (NICU), multiple maternal-fetal medicine specialists, and 24/7 neonatologist coverage.
SPECIFIC ELEMENTS AND ESSENTIAL FUNCTIONS:

1. Responsible for clinical management of the patient.

2. Functions as a Registered Nurse by role - modeling professional behavior.

3. Functions as a Charge Nurse/Resource Nurse.

4. Assures satisfaction of customers (patients, visitors, physicians and staff)

5. Participates and understands Quality Management activities.

6. Demonstrates effective communication skills.

7. Demonstrates understanding of hospital and departmental policies and procedures.

8. Promotes cost effective unit operations.

9. Documents nursing care utilizing the appropriate tools.

10. Maintains competencies in clinical areas and is responsible for professional growth and development.

11. Complies with professional, regulatory, governmental and departmental standards.
EDUCATION REQUIRED AND/OR PREFERRED:
Diploma or Associates Degree from a professional nursing program (required)
BSN or current enrollment in a BSN program at an accredited school of Nursing (preferred)
LICENSURE/CERTIFICATION:
Current Registered Nurse License in this state
American Heart Association Basic Life Support (BLS) Health Care Provider (required)
ACLS, PALS, and NRP certification (preferred)
EXPERIENCE:
At least 1 year of experience in NICU (required)
2 years of NICU experience (preferred)
Last Edited: 02/17/2017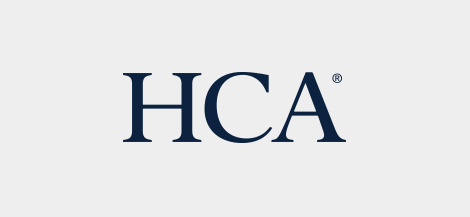 HCA is committed to the care and improvement of human life and strives to deliver high quality, cost effective healthcare in the communities we serve.
Learn more about HCA
​