Quality Improvement Specialist - Quality Management - Fulltime
Plantation General Hospital - Fort Lauderdale Area - Plantation, Florida
Back to search results
Job Code: 00056-7992
Full-time
No Weekends
Nursing Quality Improvement Specialist
Plantation General Hospital
Plantation, FL
Facility Description:
Plantation General Hospital is a full-service facility that is fully accredited by The Joint Commission and has been providing a range of healthcare services to residents of Plantation and Central Broward County for 45 years. Our nationally recognized centers of excellence specialize in maternity, high risk maternity; pediatrics, pediatric intensive care and Level III neonatal intensive care have earned us a distinguished reputation for quality.
Plantation General Hospital is recognized by The Joint Commission as a Primary Stroke Center and as a Center of Excellence in Neonatal services, one of the only three in the nation. We deliver the very best care to our communities and the patients we serve.
Plantation General Hospital is a member of the nation's leading provider of healthcare services, Hospital Corporation of America. HCA Ranks on Fortune's list of Most Admired Companies for three consecutive years. In addition, HCA has also been named one of Ethisphere's World's Most Ethical Companies for four consecutive years. Join our tradition of excellence!
Job Description:
The Nursing Quality Assurance Coordinator will have the primary responsibility and over sight for the protection of patients from harm by improving quality processes. This role is accomplished by participating in key quality improvement (QI) activities and projects related to Nursing Specific and house-wide efforts on Performance Improvement where nurses are assigned. This includes, but is not limited to abstracting medical records, medical staff and nursing staff education, and the ability to identify opportunities for improvement within areas specific to care provided by nursing staff. The scope of responsibility includes: the National Hospital Quality Measures (Core), patient falls, medication errors, infection prevention, pressure ulcer reduction and processes and systems issues which promote the success of patient outcomes and safe patient care. The Nursing Quality Improvement Specialist observes existing policies and practices and makes recommendation for changes based upon findings from occurrence report trends, data with identified variances from standards of care and adverse event analysis.
Education
Undergraduate degree in healthcare-related field required. Master's degree in healthcare-related filed preferred.
Licensure/Certification
Registered Nurse or CPHQ Required.
Experience
2 years or more years in Quality Management in a Hospital setting preferred.
Clinical experience in obstetrics/pediatrics a plus
Last Edited: 02/15/2017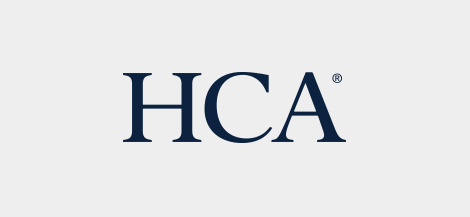 HCA is committed to the care and improvement of human life and strives to deliver high quality, cost effective healthcare in the communities we serve.
Learn more about HCA
​