Occupational Therapy Assistant Inpatient Rehab Facility
Lawnwood Regional Medical Cntr-St. Lucie County - Fort Pierce, Florida
Back to search results
Job Code: 00102-6873
Full-time
Days (rotating weekends)
Occupational Therapy Assistant Inpatient Rehab Facility
Lawnwood Medical Center
Ft. Pierce, FL
Lawnwood Regional Medical Center & Heart Institute is a 365-bed acute care hospital. Home to the Treasure Coast Level II Trauma Center, it provides life-saving care for patients with critical injuries from St. Lucie, Indian River, Okeechobee and Martin counties. Specialty services include a full range of cardiac care from diagnostics to open-heart surgery, Pediatric Intensive Care Unit, Behavioral Health, an Inpatient Physical Rehabilitation Center as well as the only Mazor Robotics Program that provides highly-accurate, minimally-invasive surgery for complex spinal cases.
In 2014, Children's Services expanded, a Level III Neonatal Intensive Care Unit and the new Pediatric ER opened. These dedicated services for the smallest and the sickest children provide quality, child-friendly care, close to home.
Lawnwood is accredited by The Joint Commission and designated as a Top Performer and a Certified Primary Stroke Center. Lawnwood is the only hospital on the Treasure Cost with a Truven Top 50 Cardiovascular Hospital designation and CARF Accreditation.
At Lawnwood Regional Medical Center & Heart Institute, patients come first – no matter what!
Lawnwood Regional Medical Center is a member of the nation's leading provider of healthcare services, Hospital Corporation of America. HCA Ranks on Fortune's list of Most Admired Companies for three consecutive years. In addition, HCA has also been named one of Ethisphere's World's Most Ethical Companies for seven consecutive years. Join our tradition of excellence!
Benefits:
We offer a generous compensation package for Full-time and Part-time including: vacation, 401k, and Medical Insurance.
Job Description:
In accordance with physician's orders and under the supervision of a Certified Occupational Therapist, the Certified Occupational Therapist Assistant provides care based on physical and occupational therapy evaluation/assessment that is appropriate for patient's needs and medical condition. This includes:
Performs basic assessments of patient condition at pre-admission, admission and ongoing through the course of treatment.
Participates with the patient, family and rehabilitation team in the development and implementation of an interdisciplinary treatment plan.
Provides instruction, guidance and treatment to patients with functional limitations in order to improve the quality of life.
Performs prescribed Occupational Therapy treatment and services including daily living skills and functional mobility.
Uses orthotic and adaptive equipment and devices as needed.
Evaluates and documents, using computerized documentation system, the patient's response to occupational therapy intervention in relation to the stated goals on the interdisciplinary treatment plan.
Performs duties with full understanding of related age specific factors.
Orients and mentors new staff members.
Follows Standard Precautions using personal protective equipment as required.
Required Job Qualifications include:
Graduate of an accredited school of Occupational Therapy Assistant.
State licensure as an Occupational Therapist Assistant.
Current certification as a BLS Healthcare Provider.
Critical thinking skills, decisive judgment and the ability to work with minimal supervision in a fast paced environment.
Ability to perform work that requires frequent standing, bending, reaching, squatting, kneeling, moving, lifting of patients and/or equipment up to 50 pounds.
Last Edited: 02/15/2017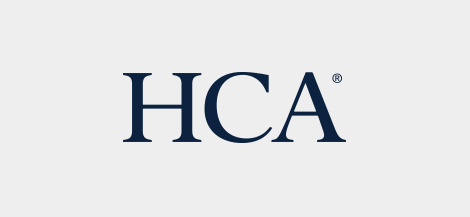 HCA is committed to the care and improvement of human life and strives to deliver high quality, cost effective healthcare in the communities we serve.
Learn more about HCA
​