Certified Nurse Assistant - CNA - FT Nights - Sign On Bonus
Blake Medical Center - Bradenton - Bradenton, Florida
Back to search results
Job Code: 00309-6925
Full-time
Nights (rotating weekends)
Blake Medical Center
Sign On Bonus for qualified Certified Nurse Assistant CNA
For more information please inquire.
Are you looking for a rewarding career as a Certified Nurse Assistant CNA? Become part of an awarding team of Certified Nurse Assistant CNA here at Blake Hospital. Blake Hospital is currently seeking a Certified Nurse Assistant CNA for the SSU Department. This Certified Nurse Assistant CNA position is a full time nights, rotating weekend position for a CNA. We have a dynamic team of Certified Nurse Assistant CNA on staff and we are currently looking to add an additional CNA to the team. Our team of Certified Nurse Assistant CNA take pride in nursing. Become a part of our team of Certified Nurse Assistant CNA today.
Blake Medical Center is located in Bradenton, Florida, just minutes from the beautiful Gulf Coast beaches of Manatee County. Our 383-bed, level II trauma center and has received official verification by the American College of Surgeons. Our hospital is also a proud recipient of the American Heart Association's Gold Fit Friendly Designation for our above and beyond dedication to employees' health.
Working under the supervision of a nurse, the Certified Nursing Assistant CNA performs various patient care activities necessary in caring for the personal needs and comfort of patients. The position's tasks and responsibilities include:
Bathes, dresses/undresses patients assist with personal hygiene.
Serves and collects food trays.

Assists with patient feeding.

Transports, positions and drapes patients for exams and treatments.
Assists patients in ambulating.
Takes and records vital signs, weights and I & O.
Performs non sterile dressing changes.
Passes and collects bed pans.
Changes bed linens.
Provides encouragement, support and comfort to patients and family members.
Monitors, records and communicates patient condition as appropriate utilizing computerized documentation systems.
Provides age and culturally appropriate care.
Orients and mentors new staff members.
Follows Standard Precautions using personal protective equipment as required.
Qualifications:
High School Graduate or equivalent preferred
Current BLS certification through the American Heart Association required.
Successful completion of a Nursing Assistant training program required.
Florida Certification as a Nurse Assistant required.
Previous hospital experience is desired but not required.
Working knowledge of medical terminology required.
Customer service abilities including effective listening skills.
Ability to quickly make decisions to report patient condition with minimal supervision.
Basic computer knowledge required.
Ability to perform work that requires frequent standing, bending, reaching, squatting, kneeling, moving, lifting of patients and/or equipment up to 50 pounds.
Last Edited: 02/17/2017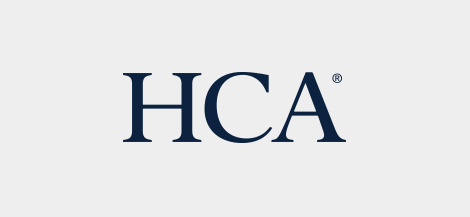 HCA is committed to the care and improvement of human life and strives to deliver high quality, cost effective healthcare in the communities we serve.
Learn more about HCA
​