Job Code: 01505-87829
Full-time
Days (rotating weekends)
Medical City Dallas
Registered Nurse - RN - Progressive Care Unit - PCU
FULL TIME DAYS, Rotating Weekends
The PCU RN manages the nursing care of critically ill patients in accordance with established policies, procedures and protocols of the healthcare organization. Perform direct patient care within the scope of the Registered Nurse Practice Act with emphasis on the cardiovascular service line
Use therapeutic communication in daily practice
Maintain a safe and therapeutic Progressive Care environment
Implement and direct care, using the nursing process with emphasis on the needs of individual Progressive Care patients
Evaluate the effectiveness of the nursing process
Provide emotional support of the patient and significant others to make informed choices regarding healthcare
Delegate tasks to the appropriate caregiver
Participate in cardiovascular department specific initiatives and process improvement
Promote a supportive Progressive Care environment
Provide supervision of new employees, patient care assistant, vocational nurses, nurse technicians, student nurses and/or nurse externs
Maintain high quality (age specific) care for adolescent, adult and geriatric patients as assigned
Support the mission, vision and values of the organization
Medical City is a very "special" ANCC Magnet medical center located in far North Dallas that is designed with the health and well-being of the entire family. Prevention of disease is our focus, but treatment, when necessary is by some of the most highly specialized physicians in the country. In fact, patients travel to Medical City from over 75 countries and from all over the United States for the sophisticated treatment offered by some of its 400+ in-house physician specialists….where they have access to the latest and most sophisticated technology. Over 95 different medical and surgical sub-specialists are housed within the "City". Our medical center offers a full service adult and pediatric hospital, with separate adult and pediatric emergency rooms, outpatient centers, and a psychiatric hospital. Being recognized for their excellence in patient care, Medical City has received numerous awards including the Joint Commission's highest honor bestowed to hospitals in the United States.
Why work for HCA:
For additional information contact Jamie Revill at 972-322-4166 or Jamie.revill@hcahealthcare.com
Qualifications/Requirements
BSN required within 24 months

Current TX licensure as an RN or valid compact license
Current certification as a BLS Healthcare Provider and ACLS (American Heart Association.)
Must have a minimum of one year experience as an RN in a high acuity PCU or critical care unit
Last Edited: 02/17/2017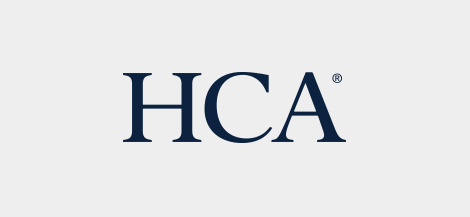 HCA is committed to the care and improvement of human life and strives to deliver high quality, cost effective healthcare in the communities we serve.
Learn more about HCA
​