Registered Nurse Case Manager - PRN
Metropolitan Methodist Hospital - San Antonio, Texas
Back to search results
Job Code: 01578-75138
PRN/Per Diem
PRN
Downtown San Antonio is the backdrop for a vibrant and diverse community of patients served by Metropolitan Methodist Hospital. Part of the Methodist Health System, Metropolitan is recognized for providing Center of Excellence level of care for cardiac, neuro, and bariatric patients. The Women's Pavilion delivers over 4,000 babies a year. The urbanization of San Antonio has resulted in significant growth in our emergency services and intensive care. Our facility is large enough to provide a wide range of services but we are able to support individualized development in a personalized setting. We apply evidence based practice to every patient encounter. By focusing on continuous quality improvement, we seek to deliver world class care with a personal touch. The community and our family environment are at the heart of all we do and sustain our values driven organization.
General Statement of Duties:
The Case Manager will work with patient/families identified to have discharge planning, psychosocial, financial or other needs to develop a plan that will:
1) Optimize functional and self-care abilities;
2) facilitate system access and appropriate utilization of services;
3) facilitate communication and coordination of efforts among health care team members; and
4) promote quality, cost effective outcomes. The Case Manager will demonstrate knowledge and skills necessary to develop a plan based on physical, psychosocial, educational and age related criteria
Essential Job Functions:
1. Assesses by interview and charts review discharge needs of all high-risk patients (and others referred). Identifies resources available to address the needs identified, coordinate referrals and document plan.
2. Utilize community resources to support patient's post hospital needs. Documents choice in available resources has been offered.
3. Performs admission and continued stay reviews. Provides clinical information to payers upon request for certification and reimbursement of care. Discusses alternate level of care with physician. Refers cases not meeting acute care criteria to Physician Advisor as needed.
4. Facilitates and or provides education of hospital staff, physicians, patients and caregivers for purposes of efficient resource utilization
5. Keeps current of requirements by JCAHO, HCFA and other state/federal agencies on provision of care, planning and documenting.
6. Tracks resource statistics to identify improvement opportunities. Attends medical staff and other hospital committee meetings to report findings.
Minimum Education, Experience, Training, Required Knowledge, Skill, Abilities and Other Job-Related Characteristics:
1. Education: Graduate of an accredited diploma, associates, or baccalaureate degree nursing program.
2. Experience: Minimum of 3 years clinical experience in area in which Case Management will be performed.
3. Employee completes initial and ongoing training and competencies as defined by service line, facility and department/unit which are specific to the needs of the patient population served (if applicable).
4. Preferred: Prefer at least one year experience in utilization review, resource management, discharge planning or case management.
Minimum License, Certificates, or Registrations Required:
1. Required: Current Texas licensure as a Registered Nurse
2. Preferred: Bachelor of Science in Nursing
Last Edited: 02/12/2017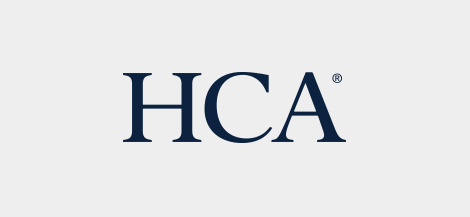 HCA is committed to the care and improvement of human life and strives to deliver high quality, cost effective healthcare in the communities we serve.
Learn more about HCA
​