Trauma Process Improvement and Outcomes Coordinator- Trauma Services
Conroe Regional Medical Center - Conroe - Conroe, Texas
Back to search results
Job Code: 06437-72426
Full-time
No Weekends
Conroe Regional Medical Center – Conroe, TX
Trauma Process Improvement and Outcomes Coordinator- Trauma Services
Shift: Full-time days
Conroe Regional Medical Center, where high-quality care meets the comfort and convenience of a hospital close to home. We have been meeting the healthcare needs of the Montgomery County region for more than 75 years.
As a regional, tertiary referral center, other hospitals rely on us when a higher level of care is necessary. We have 342 beds, 1,200 employees, more than 400 physicians on staff, and the resources of the largest healthcare provider in the nation - HCA.
Conroe Regional Medical Center has achieved recognition as a Certified Primary Stroke Center, an Accredited Chest Pain Center, and designation as a Level III Trauma facility. CRMC also has a Level III Neonatal ICU for the most vulnerable patients.
Conroe Regional Medical Center is currently looking for a - Trauma Process Improvement and Outcomes Coordinator - Trauma Services.
Responsibilities:
Abstracts data from the patient's chart including demographic characteristics, history of injuries, and modalities according to established guidelines/reviews in conformance with the Conroe Regional Medical Center Trauma Registry.

Tracks Trauma patients throughout hospital stay and monitors for outcomes on trauma patients.

Completes Performance Improvement activities through concurrent review of patient care data for trends and early identification of complications and provides evidence of loop closure.

Has working knowledge of the American College of Surgeons and Texas Department of State Health Services trauma care standards in all hospital settings.

Serves as a member of Multidisciplinary Trauma Process Improvement Committee meetings, assisting in writing agendas and submitting to medical staffing.

Prepares cases for review in Trauma Morbidity and Mortality meetings, keeps minutes and binders organized.

Intervenes and resolves trauma related issues that may have a negative quality or cost outcomes.

Performs other duties and special projects as assigned. Performance will be evaluated in terms of: a) level of participation; b) completion by due date; c) adherence to instructions; d) accuracy.

Coordinates care to achieve targeted outcome through the use of evidenced based practice.

Promotes collaborative practice between departments and identifies need for consultations.

Documentation in the medical record all interactions, interventions, education and information pertaining to patient care.

Report pertinent patient care data on trauma patients to the Director of Trauma.

Collaborates with discharge planning and Social Work to coordinate plan of care and discharge.

Collaborates with Director of Trauma, Educator and other departments to establish trauma standards and protocols.

Director of Trauma and Injury Prevention Coordinator in providing injury prevention education to patients, family, and staff.
Qualifications:
Has a minimum of three years recent Emergency Department, Critical Care or Trauma nursing experience.

Graduate of accredited school of nursing.

Current Texas nursing license.

BSN or actively pursuing BSN.

Current Texas licensure with the State Board of Nurse Examiners. Bachelors preferred.

Current CPR Certification through the AHA.

Complete (AAAM) Association for the Advancement of Automotive Medicine course within twelve months of employment.

Complete Trauma Outcomes Performance Improvement Course (TOPIC) within twelve months of employment.

TNCC certification within six months of employment.

ACLS and PALS or ENPC certification within twelve months of employment.
Last Edited: 02/17/2017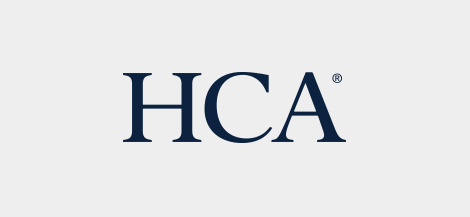 HCA is committed to the care and improvement of human life and strives to deliver high quality, cost effective healthcare in the communities we serve.
Learn more about HCA
​