Job Code: 06676-51579
Full-time
No Weekends
Nation's 100 Top Hospitals® By Truven Health Analytics
St. David's Medical Center is part of St. David's HealthCare, one of the largest health systems in Texas, which was recognized in 2014 with a Malcolm Baldrige National Quality Award. Founded in 1924, St. David's Medical Center is a full-service medical center offering comprehensive medical care at three locations—St. David's Medical Center, Heart Hospital of Austin and St. David's Georgetown Hospital.
Located in central Austin, St. David's Medical Center includes a 350-bed acute care hospital and a 64- bed rehabilitation hospital providing comprehensive inpatient and outpatient care. It is home to the internationally renowned Texas Cardiac Arrhythmia Institute and St. David's Neuroscience & Spine Institute. The hospital provides a complete range of women's services, including its acclaimed maternity unit, maternal-fetal medicine, a high-risk maternal and neonatal transport team, the region's largest and most sophisticated Neonatal Intensive Care Unit and The Breast Center; complex surgical services; a comprehensive Bariatric Surgery Center; and a 24-hour emergency department.
St. David's Medical Center was named among the nation's 100 Top Hospitals by Truven Health Analytics from 2010 to 2016. Truven also named St. David's Medical Center to the list of 50 Top Cardiovascular Hospitals in 2013, 2015 and 2016. The hospital earned a national distinction for patient safety from The Leapfrog Group from 2012 to 2016, and it received the 2016 Distinguished Hospital Award for Clinical Excellence from Healthgrades for the fifth consecutive year, as well as Healthgrades' 2016 America's 100 Best Hospitals Award™ for the second consecutive year
POSITION SUMMARY: Nurse Manager (NM) will provide managerial/clinical support for the Emergency to assure the mission, vision and values of St. David's Medical Center are being achieved. Under direct leadership of the Director of Nursing (DON) of Emergency, the Manager is responsible for assisting the DON with the day to day operations of the Emergency. The NM collaborates with the DON and Supervisors of the Nursing Unit to ensure competent, cost effective patient care through clinical programs, administrative functions, professional and public education, peer-review research, and quality improvement activities.
POSITION QUALIFICATIONS (REQUIRED/PREFERRED):
EDUCATION:
Required: Bachelor of Science or in active pursuit of in one of the following areas: Nursing, Management, or Healthcare Administration
EXPERIENCE:
Required: Requires a minimum of three years experience as a charge nurse, care coordinator, or supervisor.
Documented experience demonstrating leadership, management, communication, and interpersonal
skills.
KNOWLEDGE, SKILLS AND ABILITIES:
· Must be able to demonstrate understanding of HCA's and St. David's Mission and Vision and safety initiative by strict compliance to all safety protocols and procedures.
· Establishes priorities and makes independent decisions of a complex nature.
· Interfaces directly with administration, physicians, public staff, and all members of the healthcare team.
· Regular and predictable attendance is required.
· Recognizes that variables such as age, race, nationality, culture, disease-causing vulnerabilities, socioeconomic factors affect the patient populations under their care. Uses interventions appropriate to these factors (e.g., interpreter, dietary preferences, social service consult, etc.)
LICENSE/CERTIFICATION:
Required: Current license to practice as a Registered Nurse in Texas
Current certification as BLS Healthcare Provider
Current certification as ACLS Healthcare Provider
Current certification as a TNCC Provider. (Instructor Preferred)
Current certification as a Provider in either PALS or ENPC (Instructor Preferred)
Preferred: Certified in specialty area
Last Edited: 02/10/2017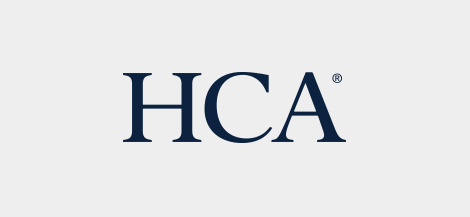 HCA is committed to the care and improvement of human life and strives to deliver high quality, cost effective healthcare in the communities we serve.
Learn more about HCA
​