Job Code: 08950-129931
Full-time
Work From Home
Do you have an analytical as well as investigative mindset? Do you want to pair that with your knowledge of the healthcare field? Parallon is seeking candidates with revenue cycle/patient financial services experience to be a Nurse in our Clinical Appeals department.
Parallon's Mission:
We serve and enable those who care for and improve human life in their communities.
Parallon, a division of HCA, is an industry-leading provider of patient financial and revenue cycle services to acute care providers across the United States. We are dedicated to our values and passionate about finding future leaders for our fast-growing divisions in the Dallas/Fort Worth area. Although we are the largest healthcare provider in the world and experts and leaders in revenue cycle services, we maintain a people-first culture and sense of community.
As a Clinical Appeals Nurse, you would be responsible for handling appeals requiring clinical input or interpretation.
Duties include, but are not limited to:
Compose clinical appeal letters to send to payers for denial reconsiderations utilizing documentation, contract language, or voice recordings as applicable
Present a concise medical summary within each appeal based on support from the medical record
Demonstrate understanding of use of all Medical Necessity software, including but not limited to InterQual©
Demonstrate ability to interpret medical payer policy requirements
Strong ability to research evidence-based practices
Contact appropriate parties (internal and/or external) as needed for additional information to properly formulate the clinical appeal
Determine root cause of each denial and apply company-specific coding for trending and analysis
Knowledge, Skills & Abilities
Communication - communicates clearly and concisely, verbally and in writing. This includes utilizing proper punctuation, correct spelling and the ability to transcribe accurately.
Customer orientation - establishes and maintains long-term customer relationships, building trust and respect by consistently meeting and exceeding expectations
Interpersonal skills - able to work effectively with other employees, patients and external parties
PC skills - demonstrates proficiency in Microsoft Office applications and others as required
Policies & Procedures - demonstrates knowledge and understanding of organizational policies, procedures and systems
Technical skills - Professional presentation skills needed to represent facilities in legal issues.
Basic skills - able to perform basic mathematical calculations, balance and reconcile figures, punctuate properly, spell correctly and transcribe accurately
Clinical skills – ability to read and interpret medical records
Education
High school diploma or GED required. Associate's degree or higher preferred.
Experience
At least one year of case management experience required
Relevant education may substitute experience requirement
Certificates/License – Current State RN or LPN License required
At Parallon, every employee is a valued member of our organization. You can expect to receive competitive salary, ongoing professional development, comprehensive benefits package, performance bonuses and more!
Check us out or follow us on LinkedIn at https://www.linkedin.com/company/parallon-business-solutions
#ParallonBCOM
Last Edited: 02/15/2017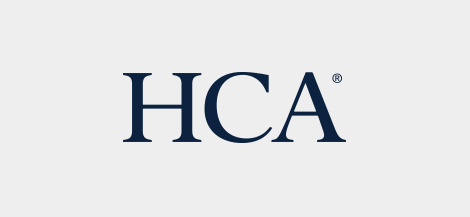 HCA is committed to the care and improvement of human life and strives to deliver high quality, cost effective healthcare in the communities we serve.
Learn more about HCA
​