Division AVP Strategic Planning - HCA MidAmerica
Centralized Services - Kansas City, Missouri
Back to search results
Job Code: 09740-45683
Full-time
No Weekends
The Associate Vice President of Strategic Planning develops, documents, implements and leads long-range strategies and plans for services, facilities, and operations of the organization and assists in building consensus in support of these strategies and plans.
Assesses programmatic strengths and weaknesses, identifies and assesses business opportunities, and may evaluate potential mergers and acquisitions. Obtains and analyzes data regarding the organization's staff, current and potential patient population, and services; conducts special studies to develop new programs and services and interacts with marketing efforts to increase utilization of programs and resources.
Serves as a liaison between the company and other health care systems regarding specialty health care programs that are offered by HealthONE and assists with the facilitation, communication, and education of new programs and projects. Ensures the best use of facility resources in accordance with objectives for growth.
Keeps senior management informed on long range health care trends and makes appropriate recommendations. Participates in the review of laws, which have an effect on procedures and planning
EDUCATION:
Bachelor's degree required. MBA or MHA preferred.
EXPERIENCE:
Minimum of 10 years progressively responsible experience in health care industry, including an administrative capacity with responsibility for the overall operation of the business preferred.
Last Edited: 02/13/2017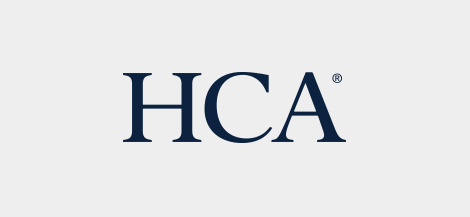 HCA is committed to the care and improvement of human life and strives to deliver high quality, cost effective healthcare in the communities we serve.
Learn more about HCA
​