Job Code: 10201-20324
Full-time
No Weekends
JOB SUMMARY
At the direction of the Corporate VP of Strategic Pricing & Analytics: Oversee and direct the activities of direct reports; guide development and execution of the strategic course for the Region in such areas as delivery system redesign, healthcare reform and strategic pricing approaches for Commercial payors (including Health Insurance Exchange QHPs); ensure the effective administration, coordination and support of all Commercial managed care negotiation, contracting and reporting activities on behalf of the HCA facilities in the markets comprising the Region, pursuant to the business/financial plan and SP&A policies and procedures. Note: This is a senior level position within the Company, with significant revenue responsibilities and requiring a high-level understanding of healthcare financing and delivery and the ability to think strategically and offer innovative solutions to the complex challenges facing both the Company specifically and the healthcare industry in general (in addition to the ability to successfully manage the team's performance of their day-to-day operational responsibilities).
The SP&A RVP will be officed in Nashville, TN, with oversight responsibility for the TriStar Division.
GENERAL RESPONSIBILITIES
• The primary responsibility of the RVP is to oversee the team's optimization of the fee-for-service price/volume equation of a Commercial net revenue portfolio greater than $1.0B but no more than $2.5B, and which includes hospitals, behavioral health facilities, provider-based (free-standing) emergency departments, ambulatory surgery centers and various ancillary provider types, and also having significant connectivity with the Company's employed physicians (PSG) and physician alignment vehicle (Q-Links integrated PHO network).
• The RVP is responsible for ensuring complete and accurate preparation of the annual Market Strategic Reviews and SP&A budget packet by his/her AVPs. The audience should include at a minimum the SP&A CVP, Division CEO and Division CFO.
• The RVP will oversee the successful coordination, negotiation and implementation of Commercial contracts with Managed Care Organizations (MCOs) and other Commercial Payors, by his/her team, and to maintain effective working relationships with his/her counterparts at such entities.
• The RVP will ensure that all required processes and available strategic pricing, legal, reporting and communication tools and processes will be deployed in order to both (a) maximize contract performance/yield (e.g., Net Revenue, Percentage of Charge Revenue, Net Revenue per Adjusted Admission, Contribution Margin, etc.), and (b) be consistent with each Division's EBIDTA and pricing bandwidth management objectives. Among these requirements will be maintaining an effective working relationship with the Analytics & Pricing Services (A&PS) and SP&A Legal department staffs and adeptness with Qlikview and Service Line tools.
• The RVP will direct his/her team's involvement in denial management activities, from avoidance (by securing robust contract protections) to information gathering (via regular meetings with Case Management and SSCs, maintenance of Denial Activity Tracker form and participation in DMAT) to resolution (via JOCs and other problem-solving interfacing with the MCOs) to disputes (via involvement with SP&A Legal, SSC Legal and other dispute resolution processes).
• The RVP will supervise, oversee and develop his/her AVP team and any other direct reports in accordance with their job descriptions, all Company requirements and the dictates of personnel management best practices, and will ensure compliance with all human resources policies and procedures, including but not limited to the use of the TMS/Authoria system (or its successor) for goal-setting, mid-year reviews, performance evaluations, coaching/development activities, etc.
• As a key member of the SP&A senior management team, the RVP will participate in strategic development initiatives as assigned by the CVP or SVP, including but not limited to such things as alternative payment methodologies (APMs, e.g., capitation, pay-for-performance (P4P), bundled payments, patient-centered medical homes, etc.), contracting practices (e.g., language standards, protective provisions, etc.), healthcare reform (e.g., CIN, ACO, VBP, HIX, BPCI, CJR, Population Health-based analytics, etc.), delivery system redesign opportunities (e.g., employer engagement and/or direct contracting, collaboration with PSG colleagues, assistance with physician alignment vehicle, etc.), subject-specific task forces, etc.
• The RVP will develop strong working relationships with key Division leadership, and ensure assimilation as a key member of HCA's Group/Division/Market/Facility operations management team (e.g., Presidents, CEOs, CFOs, COOs, Development and Service Line VPs, CNOs and Directors, including hospitals, ASCs, IDTFs and PSG), and provide expertise, support, customer advocacy, education, involvement in legislative issues, budgeting tools and other communication strategies to ensure a commonality of understanding, purpose and direction in all Regional SP&A activities.
• The RVP will ensure his/her team's compliance with standard Company reporting and signatory requirements, including but not limited to timely submitting Monthly Operating Report (MOR) attestations and various other monthly reports (e.g., Major Payor Update, ASC Update, Completed Contracts Report, Behavioral Health Update, HIX/Narrow-Network Update, etc.), overseeing preparation and conduct of annual Strategic Market Reviews and Contract Strategy Presentations (CSPs), adhering to Contract Process and related SP&ALink, Team Room and C-Trax requirements, evaluating and processing Alternative Payment Methodology initiatives, completion and documentation (in HealthStream or in-person attendance) of annual Code of Conduct, Physician Relationship and other required training activities, business/travel expense processes through Concur.
• The RVP will ensure that a permanent record of all negotiations and documentation relating to Commercial MCO contracting activities is maintained in local files, electronic files, SP&ALink and/or C-Trax (or as may otherwise be permitted/required); ensure that copies of finalized documents are provided to the applicable SSC and (as applicable) the Ambulatory Surgery Division (ASD) and PSG; and ensure that in-servicing and other summary documents have been provided to PSG, SSC and Case Management colleagues, on a need-to-know basis, in order to enable them to better operationalize such MCO contracts.
• The RVP will ensure that his/her team collaborates and assists with their SP&A-Government Payors and SP&A-Physician Services Group (PSG) colleagues' contracting activities with MCOs and other payors.
• The RVP will maintain current knowledge of State and Federal regulations, laws and legislative agendas regarding the healthcare industry, paying particular attention to those that involve healthcare reform, managed care, ERISA and health insurance.
• The RVP will practice and adhere to HCA's mission and values statement and code of conduct, and attend all required ethics and compliance training and retraining (including but not limited to Code of Conduct, Information Protection and Physician Relationship requirements).
• The RVP will perform other duties as may be assigned or requested by the SVP, CVP, Division CEO, Division CFO, ASD and hospital leadership.
EXPERIENCE
More than 10 years of experience
EDUCATION
College Graduate Required
Masters Degree Preferred
Equivalent Experience Considered
SPECIAL QUALIFICATIONS
Supervisory experience. Significant Managed Care contracting experience, specifically in the areas of financial analysis, payment methodologies, contract language and negotiations. The candidate must be fluent in such systems as Word (including editing documents via redline features), Excel, Pivot Point tables and PowerPoint presentations, etc.This position may require overnight travel up to 30% of the time.
#LI-PT1
INDKD
#CB
Last Edited: 02/13/2017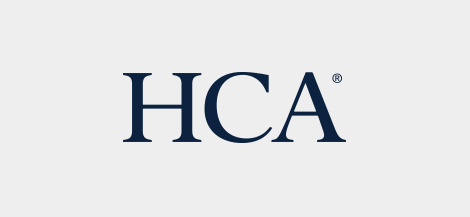 HCA is committed to the care and improvement of human life and strives to deliver high quality, cost effective healthcare in the communities we serve.
Learn more about HCA
​