Job Code: 10201-20504
Full-time
No Weekends
The AVP of Data Science is the operational leader responsible for the development and delivery of products in the CSG Data Science department. While this leader requires a good understanding of data science, big data, software development and technology technical/analytical leadership is not expected from this role. Success in this role relies on interpersonal skills for high-level relationship building and maintenance across HCA, management of a deeply technical, dynamic team and effective management of a portfolio of projects through coordinating multiple stake-holders and parties.

This leader's primary responsibility is translating business vision into delivered software through rigorous, agile methodologies. This leader will work collaboratively with business leaders across HCA to understand their needs and vision, and assemble and supervise the necessary technical, business and operational teams and processes to ensure its successful realization. This includes all phases of the software development life cycle, such as ensuring sufficient up-front business analysis and specification within the agile framework, working through project management professionals to create and maintain a healthy agile software development environment, ensuring quality assurance, security and architectural review, planning for and then coordinating technical hand-off to IT&S operations teams and working with business leaders to ensure effective rollout through communication, training and workflow integration.

This professional manager is responsible for the structure and operations of the CSG Data Science department, a multidisciplinary team-of-teams which includes data scientists, software developers, analysts and product managers. This includes overall budget and HR responsibility for the department. Furthermore, this leader must ensure effective operations with other teams including the CSG PSS team, various IT&S teams such as operations, information management, information security, architecture and CSS and functions such as CSG F&A and HR.
• 10 plus years related experience. Bachelor's Degree Required. Master's Preferred.
• Superb written and oral communication skills and very strong interpersonal skills, including a desire to work within a highly-matrixed, team-oriented environment. Candidates must demonstrate a history of increasing responsibility and leadership within an organization of comparable size and complexity.
• Strong ability to assimilate and synthesize data; to be a problem solver and decision maker; and to not only identify issues but also develop solutions and appropriate action plans.
• Experience in managing all facets of application development through the complete project life cycle using both traditional (waterfall) and agile methodologies.
• Experience in providing architectural guidance and direction with respect to data and systems workflows and integration.
• Ability to define and gain adoption of best practice techniques.
• Ability to lead innovation.
• Ability to build an organization through innovative use of recruiting, training, career path planning and other enlightened HR practices.


Last Edited: 02/14/2017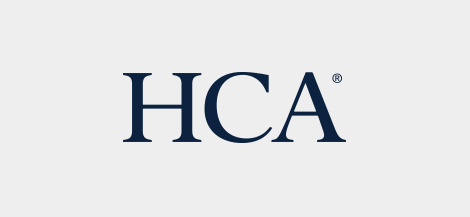 HCA is committed to the care and improvement of human life and strives to deliver high quality, cost effective healthcare in the communities we serve.
Learn more about HCA
​