Job Code: 26281-55099
Full-time
No Weekends
The HCA Physician Services Group (PSG) is the physician and practice management solution for the Hospital Corporation of America (HCA). PSG operates more than 800 practices, 78 urgent care clinics, and partners with HCA's 165 hospitals to structure employed provider programs, professional service agreements, and joint ventures that offer the communities we serve high quality, cost effective care. We manage a collection of highly motivated healthcare professionals and innovative leaders who are committed to excellence in every aspect of their career.
We offer an excellent benefits package, competitive salary and growth opportunities. Join our team and share your skills and talents with the nation's largest private provider of healthcare services.
GENERAL SUMMARY OF DUTIES:
The Practice Administrator directs and supervises the day-to-day functions of assigned clinics in the market/division in accordance with federal, state, and local standards, guidelines, and regulations. The Practice Manager is responsible for carrying out all established policies. Works with and builds alignment with medical providers, staff and hospital administration.
DUTIES INCLUDE BUT NOT LIMITED TO:
The overall operational responsibility for the routine business and clinical functions of the assigned practice.
Develops, implements and monitors annual practice(s) budget(s) by:
Analyzes financial impact of changes in clinical activities and forecasts actual revenue/expenditures versus approved budget.
Recommends corrective action as required.
Develops cost/benefit analyses of new patient care services and equipment to maximize patient revenues.
Meets regularly with constituents including operations leadership, physicians and hospital administration to review practice financial performance and practice key indicators.
Responsible for all practice receivables and collections practices..
Monitors purchases for each practice. Plans a corrective strategy when order levels are excessive in volume or cost and communicates the strategy with the Division/Market Practice Manager.
Ensures that the most cost effective vendors and products are being utilized.
Selection, hiring and evaluation of practice management a staff.
Counsels, disciplines and/or recommends termination of employees as required.
Recommends professional development for staff.
Ensures regulatory compliance.
Develops and oversees implementation and administration of internal practice policies and procedures in conjunction with Physician Services standard policies and procedures. Interprets applicable laws, rules and regulations and ensures the practice is in compliance with them.
Develops and maintains effective communications between all levels of personnel.
Ensures compliance with and knowledge of the company's Code of Conduct by all subordinates to ensure an ethical work environment.
Practice and adhere to the "Code of Conduct" philosophy and "Mission and Value Statement".
EDUCATION: Bachelor's Degree in health or business administration is preferred. Appropriate experience may be substituted for educational requirements.
EXPERIENCE:
Three years work and supervisory experience in practice management of multiple locations.
Effective working knowledge of healthcare financial management, specifically medical practice accounting, third party reimbursement issues, patient flow and facilities management.
Last Edited: 02/15/2017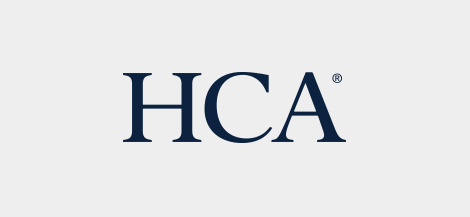 HCA is committed to the care and improvement of human life and strives to deliver high quality, cost effective healthcare in the communities we serve.
Learn more about HCA
​