Job Code: 26484-2706
Full-time
No Weekends
GENERAL SUMMARY OF DUTIES - The Center Administrator is responsible for the daily operation of the Center; and in conjunction with the Medical Director, shall construct and implement, following Governing Body approval, all policies and procedures pertaining to the operation of the Center. The Administrator is responsible for business development of the center.
The Center Administrator is responsible for achieving the objectives of the Center, establishing administrative policies in conjunction with the Medical Executive Committee of the Medical Staff, developing and implementing personnel policies, coordinating activities within the Center with Center Managers and assuring that operations of the Center meet with a high standard.
The Center Administrator in conjunction with the Medical Director shall ensure that the Center complies with the requirements of any governmental or regulatory body having jurisdiction in the premises or use of the Center, to meet such quality standards as set forth by the selected accrediting agency, and assist the Medical Staff to ensure that medical practices and procedures meet such standards. The Center Administrator shall ensure that available resources are provided to adequately maintain the physical property and equipment of the Center to assure good working order and conditions.
Facilitate positive effective working relationships with the Governing Body, Medical Director, and Medical Staff.
Ensure that the day-to-day operations are conducted in accordance with clinical practice standards.
Call upon and coordinate the use of corporate personnel and hospital resources. This includes, but is not limited to, corporate legal and financial data processing, staffing, credentialing, marketing, human resources, and development expertise.
Build the ASC's reputation with physicians, patients, third party payors, and the community in general.
Responsible for business development of the center in conjunction with Business Development/Marketing Representative.
Maintain a high level of personal service to physicians and their patients.
Maintain appropriate levels of personnel (this includes hiring, promoting, assigning, maintaining compensation levels; approve merit evaluations and salary increases, as well as conference and discharge, when necessary).
Participate in professional and community organizations to promote better public relations and interact with the general public in area relating to healthcare.
Understand, implement and maintain personnel policies, the employee benefit package, a wage and salary program, and appropriate job descriptions that have approval by the Governing Body.
Establish appropriate internal organizational lines of communication, authority, and accountability.
Negotiate and execute center contracts.
Subject matter expert for AAAHC survey processes.
EDUCATION
Bachelor's Degree in Business, Nursing or related field

Equivalent work experience may substitute degree requirement
EXPERIENCE
Minimum (3) years direct experience or related experience

Experience in outpatient healthcare operations or similar service environments preferred.
Last Edited: 02/27/2017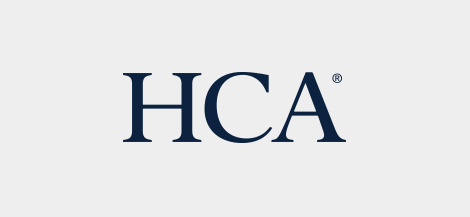 HCA is committed to the care and improvement of human life and strives to deliver high quality, cost effective healthcare in the communities we serve.
Learn more about HCA
​