Job Code: 26636-2707
Full-time
No Weekends
Mountain West Endoscopy Center is a member of the Ambulatory Surgery Division of HCA that operates and jointly owns with physicians 130+ surgery centers nationally. Located in Salt Lake City near Big Cottonwood Canyon, we are a leading provider of endoscopy services. We are in search of a Surgery Center Administrator to manage the operations of the center. The center is well established and has a great group of physicians to work with. The ideal candidate will have a clinical leadership background in an operating room environment. The compensation consists of a base salary, bonus opportunity, and comprehensive benefits including a matching 401k that grows incrementally over time from 3%-9% company match. As we are a part of HCA, there are also discounts available related to healthcare, hotels, cellular phones, and a variety of others categories.
The best part about us is our culture. We place a premium on work life balance and are truly dedicated to creating a positive working environment. We are actively interviewing and encourage you to apply today!
DUTIES INCLUDE BUT ARE NOT LIMITED TO:
Facilitate positive effective working relationships with the Governing Body, Medical Director, and Medical Staff.

Ensure that the day-to-day operations are conducted in accordance with clinical practice standards.

Call upon and coordinate the use of corporate personnel and hospital resources. This includes, but is not limited to, corporate legal and financial data processing, staffing, credentialing, marketing, human resources, and development expertise.

Maintain a high level of personal service to physicians and their patients.

Maintain appropriate levels of personnel (this includes hiring, promoting, assigning, maintaining compensation levels; approve merit evaluations and salary increases, as well as conference and discharge, when necessary).

Understand, implement and maintain personnel policies, the employee benefit package, a wage and salary program, and appropriate job descriptions that have approval by the Governing Body.

Establish appropriate internal organizational lines of communication, authority, and accountability.

Negotiate and execute center contracts.

Subject matter expert for AAAHC survey processes.

Act as a liaison with third party payors (educate and encourage industry, third party payors and "the public" to utilize the Center.

Revise and maintain procedures manuals and operating forms.

Work closely with the Business Office to institute budget controls, monitor accounts receivables and payables, prepare and project annual budgets.

Attend Medical Executive Committee meetings and keep required reports;

Implement ongoing Performance Improvement Program.

Utilize specialty personnel to ensure compliance with any state or federal guidelines (i.e. biomedical, pharmaceutical, laboratory, environmental controls, materials management, nursing, radiology, medical records, and personnel).

Conduct staff meetings at regular intervals for informative and educational purposes.

Ensure the maintenance of equipment used in surgery and any ancillary equipment is done regularly and according to regulatory and/or accreditation standards.

Complete required training necessary to fulfill the role of ECO, FPO, and FISO for the facility. Ensure policy review, contracting policy, training and reporting is done on a timely basis.

Perform all duties and responsibilities timely and effectively in accordance with established company policies to achieve overall ASD objectives.

Practice and adhere to the "Code of Conduct" philosophy and "Mission and Value Statement".

Other duties as assigned.
EDUCATION
Bachelor's Degree in Business, Nursing or related field

Equivalent work experience may substitute degree requirement
EXPERIENCE
Minimum (3) years direct experience or related experience

Experience in outpatient healthcare operations or similar service environments preferred.
Last Edited: 02/14/2017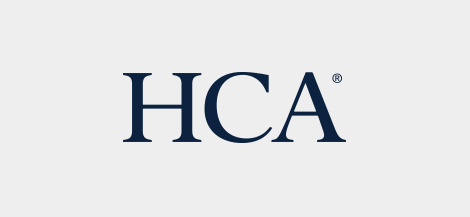 HCA is committed to the care and improvement of human life and strives to deliver high quality, cost effective healthcare in the communities we serve.
Learn more about HCA
​