Job Code: 8200-000532
Full-time
Days (rotating weekends)
Reasonable accommodations may be made to enable individuals with disabilities to perform the essential functions.
Demonstrates professionalism in practice: decision making skills, time management skills, adaptability, stress tolerance/energy level, teamwork & professional appearance/attitude. Communicates with all contacts in a professional manner.

Leads and coordinates the daily workflow in Home Health/Hospice. Keeps in close and effective communication with staff. Ensures care coordination and service quality and participates in all quality initiatives.

Provides quality nursing care to patients in an environment that promotes their rights, dignity, freedom of choice and individuality.

Ensures implementation of TJC standards and Infection control practices.

Documents actions by completing forms, reports, logs, and Electronic Medical Records in real time.

Adheres to the Code of Conduct.

Responds to situations involving patients, unit, staff and visitors and provides a resolution.

Protects organization's value by keeping patient information confidential (HIPAA).

Maintains the comfort, privacy, and dignity of patients in the delivery of services to them. Interacts with patients in a manner that displays warmth and promotes a caring environment.

Demonstrates the principles of Customer Focused Care delivery: Customer Service Principles, AIDET, No Pass Zone, Handoff communication.

Assists in maintaining a safe, neat clean environment; reports environmental deficiencies to plant ops or supply chain such as lighting or equipment problems.

Ensures that supplies and equipment necessary for patient care are stored in an organized and efficient manner.

Participates in economical utilization of supplies.

Responsible for staffing per productivity standards.

Receives referrals and service inquiries.

Obtains insurance authorizations and re-authorizations.

Schedules admissions and assign the appropriate field clinician.

Reviews 485s for completion.

Has oversight of clinician productivity per expectation.

Maintains professional and technical knowledge by attending educational offerings; reviewing professional publications.

Attends hospital meetings as assigned or required.

Knowledgeable of Microsoft Outlook and keeps calendar and emails up to date.
ADN or BSN from an accredited school of nursing
Current Kansas License
BLS required
Minimum of one year experience in an acute care setting and a minimum of three years' experience in a Home Health/Hospice Agency required
Working knowledge of Medicare regulations as related to Home Health and Hospice, Prospective Payment system and the use of OASIS.
Associate's Degree/College Diploma
Last Edited: 02/07/2017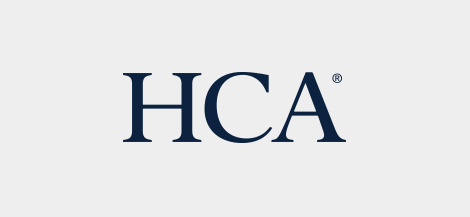 HCA is committed to the care and improvement of human life and strives to deliver high quality, cost effective healthcare in the communities we serve.
Learn more about HCA
​