Job Code: 00005-17226
Full-time
Mixed (rotating weekends)
LewisGale Medical Center (LGMC) delivers quality care to our patients located in the beautiful mountainous region of Southwest Virginia. LGMC is a 521-bed acute care facility and is the largest hospital in the LewisGale Regional Health System (LGRHS). Through our extensive network stretching from the Alleghany Highlands and Rockbridge County to the Roanoke and New River Valleys, we have the privilege of serving more than 250,000 patients each year. LewisGale is also ranked among the top hospitals in Virginia and the nation for benchmarked quality cancer care, patient safety and satisfaction and health outcomes. Lastly, the Centers for Medicare and Medicaid Services (CMS) have ranked us among the top hospitals nationwide on quality measures for our services and treatments to address heart attack, heart failure, pneumonia and surgical care.
Additional Information about our Endoscopy Department:
Perform various procedures including bronchoscopy, colonoscopy, EGD, ERCP and Endoscopic Ultrasound

Provide care to 410 outpatients and inpatients on a monthly average

Fast-paced and team work enriched environment where on average 9300 procedures are conducted annually

10-50 procedures performed daily in the department depending on the scheduled volume and length of procedure

Gain hands on experience in assisting with GI physicians and Interventionalist with different procedures

Diagnostic and therapeutic Endoscopic procedures performed, including advanced therapeutic procedures such as:
- Treatment of Barrett's Esophagus using Radio Frequency Ablation (RFA), Cryo-Therapy and Stretta
- Stent placement in the esophagus, colon, common bile duct and pancreatic duct
- Advanced ERCP procedures
- Endoscopic interventions as an option instead of surgery

Critical care skills needed, evaluation by passage of BKAT testing upon hire or successful completion of Critical Care Course offered by facility

Nurses perform patient assessments, teaching, documentation, IV insertion and assistance with procedures

Nurses function in multiple roles within the department including admission, holding, PACU/discharge, and in the procedure room

Multiple roles within the department allows day to day variety in work assignments

Orientation 6-8 weeks by highly skilled Endoscopy staff

A supportive environment focused on fostering educational opportunities

Leaders in this department have a passion for supporting nurses in reaching their professional goals
EDUCATION:
Graduate of an accredited school of nursing

Registered Nurse License issued by the Department of Health Professions, Commonwealth of Virginia
LICENSURE/CERTIFICATION:
BLS and ACLS certifications
Last Edited: 03/20/2017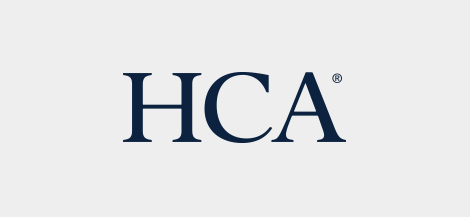 HCA is committed to the care and improvement of human life and strives to deliver high quality, cost effective healthcare in the communities we serve.
Learn more about HCA
​