Job Code: 00035-34425
Full-time
No Weekends
As one of the largest facilities in the nation's largest hospital system (HCA), Chippenham Hospital provides the full scope of healthcare services. With 466 beds, we specialize in heart care at the Levinson Heart Hospital and emotional and mental health services through the Tucker Pavilion. Our ER is also a state-authorized Level II trauma center and we offer Central Virginia's only Pediatric ER staffed 24/7 by pediatric-trained ER nurse and physician specialists.

Medical / Surgical / Trauma Stepdown Unit
• 34 private rooms with bedside monitoring
• Level 2 Trauma
• Primary Stroke Certified
• Fast paced unit
• Great Teamwork
• 3-4:1 nurse to patient ratio
• "Make new staff feel at home" quotes from current team members
• Education pathway to include: pathways in nursing, basic rhythm, ACLS, critical care internship
• Excellent learning opportunities with the various patient population - trauma, cardiac, neuro, renal, and gastro
At the direction of the Trauma Step Down Unit Director, the Manager supervises departmental personnel in a manner staff that enables them to achieve their potential as members of an effective team. Addition all responsibilities include but are not limited to:
Manages all direct and indirect nursing care given to the patients within the department to ensure optimal patient care.
Communicates effectively, both verbally and written, with all members of the healthcare team, customers and key stakeholders
Contributes to development, implementation and monitoring of operational and capital budgets to ensure sound fiscal management of the department. Manages departmental supplies and equipment in a cost effective manner.
Assists the Director in the continual assessment and improvement of the department's performance through monitoring and advancement of nursing quality and patient safety. Compiles and analyzes data in a systematic method that effectively identifies opportunities and measures improvement
Serves as a professional role model for the Nursing Team
Pursues own professional growth through continuing education, participation in a professional organization and inservices.
Actively participates in Hospital and community activities to promote the role of the professional nurse to recruit and retain staff as well as market organizational services.
EXPERIENCE
Two years of current experience in nursing in which leadership and management abilities have been demonstrated (required)
Three years of current experience in nursing with participation in formal leadership roles (e.g. Charge Nurse) and activities (e.g. Nurse Practice Council) (preferred)
EDUCATION:
Graduation from an accredited School of Nursing (required)
BSN (preferred)
LICENSURE
Licensed or eligible for licensure in the State of Virginia as a Registered Nurse (required)
Last Edited: 03/06/2017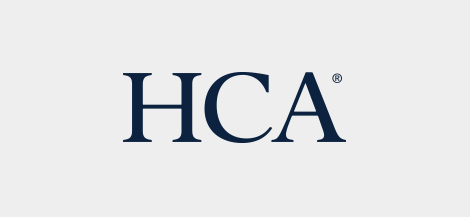 HCA is committed to the care and improvement of human life and strives to deliver high quality, cost effective healthcare in the communities we serve.
Learn more about HCA
​