Registered Nurse (RN) PRN, Maternal Infant Unit
Johnston-Willis Hospital - Richmond, Virginia
Back to search results
Job Code: 00035-36355
PRN/Per Diem
PRN
At Johnston-Willis Hospital, we have been delivering top quality healthcare to Greater Richmond and the Tri-Cities area for more than 100 years, which means you can depend on our experience to provide the exceptional care you need. Our 292-bed hospital offers a full range of healthcare services, with specialties in cancer care—through the Thomas Johns Cancer Hospital—as well as inpatient rehabilitation (with all private rooms) our ER is a state-authorized level III trauma center and neuroscience, including our first-in-Richmond Gamma Knife Center.

We offer a full range of integrated women's health services for all stages of our patients' lives including expert Gynecologists, Obstetricians and prenatal care programs like Centering Pregnancy, midwives, and mammogram services. In addition, we partner with specialists in breast diagnostics and minimally-invasive surgeries. Our Maternal and Infant Unit includes a 24-bed LDRP, 3 overflow Post-Partum rooms, and for high-risk pregnancies and childbirths, we maintain a 19-bed Level III neonatal intensive care unit (NICU), multiple maternal-fetal medicine specialists, and 24/7 neonatologist coverage.

The Registered Nurse (RN) performs care under the direction of the unit Nursing Leadership Team and the Director. The Registered Nurse:
Provides direct nursing care in accordance with established policies, procedures, and protocols of HCA.

Performs maternal assessments and provides appropriate interventions for patients who range in age from menses to menopause.

Performs fetal assessments and provides appropriate interventions.

Uses appropriate interventions for OB pain management.

Performs and monitors OB anesthesia/analgesia and provides appropriate interventions.

Communicates effectively with all members of health care team, utilizing verbal and written skills.

Responds to acute changes in unit and patient conditions.

Demonstrates support of Lactation Services.

Initiates and documents patient teaching including family and/or significant others.

Performs Labor and Delivery surgical procedures.

Attends unit meetings as directed by the Nurse Manager and participate in continuing education programs to maintain competence and gain additional skills.

Patient Rights - Works to support and protect the rights of each patient served, treats each patient with dignity and care, and maintains patient confidentiality/privacy.

Patient Safety – Demonstrates commitment to patient safety initiatives including patient falls, medication safety, National Patient Safety Goals, critical value reporting, and administration of blood products.
EDUCATION:
Diploma or Associates Degree from a professional nursing program (required)

BSN or current enrollment in a BSN program at an accredited school of Nursing (preferred)
LICENSURE/CERTIFICATIONS:
Licensed or eligible for licensure in the State of Virginia as a Registered Nurse (required)

American Heart Association Basic Life Support (BLS) Health Care Provider (required)

ACLS, PALS, and NRP certification (preferred)
EXPERIENCE:
At least 1 year of experience in Labor and Delivery (required)

2 years of Labor and Delivery experience (preferred)
Last Edited: 06/05/2017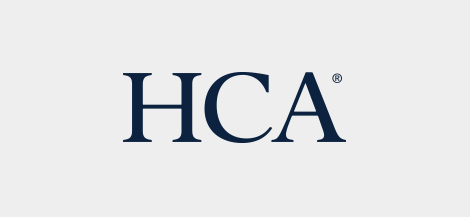 HCA is committed to the care and improvement of human life and strives to deliver high quality, cost effective healthcare in the communities we serve.
Learn more about HCA
​