Job Code: 00035-36968
Full-time
Days (rotating weekends)
Chippenham Hospital is seeking an experienced Surgical Assistant who is ready to apply their skills to our family! Apply today for immediate consideration!
Chippenham Hospital, a 466-bed acute care facility, is located on the Southside of Richmond, a short drive from the beautiful, outdoor Stony Point Fashion Park, offering an abundance of shops, restaurants, and even a dine-in movie theater. Chippenham Hospital is a Hospital Corporation of America (HCA) facility, who ranks 63rd on Fortune's 100, and is one of the largest healthcare systems in the U.S, where healthcare employment opportunities are almost endless!
The
Joint Commission
awarded Chippenham Hospital the
Gold Seal of Approval
and named us a Top Performer on Key Quality Measures for advanced primary stroke, heart attack, heart failure, pneumonia, perinatal care, hip and knee replacement and
surgical care
. We are also a Certified Chest Pain Center and a
Level II Trauma Center
,
which means we provide fast, skilled care in life's most difficult moments.
Breast diseases, Diseases of the colon, Esophageal disease, Diseases of the spleen,
Gastro Esophageal Reflux Disease – GERD
, Pancreatic disease, Endocrine pathology (thyroid, parathyroid and adrenal surgery), Abdominal wall conditions (inguinal hernia and ventral hernia), Diseases of the stomach and appendix, Gastrointestinal oncology, Hepatobiliary disease (gall bladder and liver),
Melanoma
and other skin cancers (including sentinel node biopsy), Heart Surgery, Gynecologic Surgery, Orthopedic Surgery
SURGICAL ASSISTANT CHALLENGES AND TASKS
1. Demonstrates competency in scrubbing as it relates to unit scope of care including aseptic technique.
* 2. Plans and provides equipment and supplies based on patient and physician needs;
promotes cost containment while delivering quality patient care within the operating room.
*3. Adheres to hospital policies and procedures; supports the mission of the hospital.
4. Works as a member of the Surgical Services Team to promote teamwork.
5. Pursues own professional growth through continuing education and in services.

* THOSE SPECIFIC FUNCTIONS WITH AN (*) ARE ESSENTIAL FUNCTIONS
CONSIDERED NECESSARY TO ACCOMPLISH THIS JOB.
EDUCATION
Required- Graduate of Surgical Assistant Program or equivalent experience.
Preferred- Certification as Surgical Assistant.

EXPERIENCE
Preferred- Minimum one year of Surgical Assistant experience.
Last Edited: 06/19/2017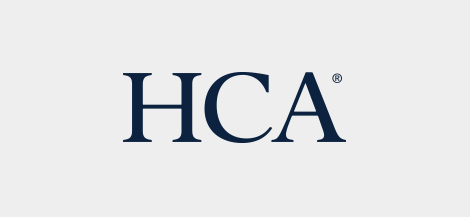 HCA is committed to the care and improvement of human life and strives to deliver high quality, cost effective healthcare in the communities we serve.
Learn more about HCA
​