Job Code: 00035-37406
Full-time
No Weekends
We are seeking an experienced Associate Chief Financial Officer for Johnston-Willis Hospital, an HCA affiliate and part of the CJW Medical Center Campus.
At Johnston-Willis Hospital, we have been delivering top quality healthcare to Greater Richmond and the Tri-Cities area for more than 100 years, which means our patients can depend on our experience to provide the exceptional care they need. Our 292-bed hospital offers a full range of healthcare services, with specialties in cancer care—through the Thomas Johns Cancer Hospital—as well as inpatient rehabilitation – our ER is a state-authorized level III trauma center – and neuroscience, including our first-in-Richmond Gamma Knife Center.
GENERAL SUMMARY OF DUTIES
The Associate CFO at Johnston-Willis manages the Financial Accounting and Reporting Department to ensure that it is providing effective and efficient service. This individual is responsible for oversight of the Accounting and Financial Reporting operations including monthly, quarterly and yearend processes.
OPERATIONAL DUTIES INCLUDE BUT ARE NOT LIMITED TO:
Participates as a member of the Hospital's Senior Management Team in the financial and functional decision-making processes necessary for the successful attainment of the hospital's mission and/or strategic plan.
Ensures the hospital meets regulatory and compliance needs.
Provides direction, leadership, and educational needs to hospital managers.
Provides financial expertise in the planning of new services and the expansion of existing services promoting revenue growth.
Participates in the hospital's monthly operation reviews as well as participates in corporate office meetings as deemed necessary.
Assumes a lead role in analyzing and exploring means of reducing costs including participation in performance improvement activities.
Oversees the functions of the Financial Accounting and Reporting Department to ensure completion of work in specified timeframes according to departmental, division or corporate policies.
Selects, trains and evaluates performance of Accounting personnel to ensure quality of service and technical expertise.
Oversees the coordination and timely completion of month end close for the hospital and its subunits.
Responsible for the completion of Financial Reporting documents on a weekly, monthly, quarterly or annual basis such as financial operating and volume trending reports.
Coordinates the completion of the annual budget and tracks the progress on a periodic basis.
Oversees the preparation of the annual Medicare cost report work papers.
Coordinates internal and external audits.
Ensures the hospital's internal controls are sound and all Sarbanes Oxley 404 and internal controls documentation is completed.
Maintains accuracy of the balance sheet; completes monthly Balance Sheet Review Guide and Financial Attestation.
Practices and adheres to the "Code of Conduct" philosophy, and "Mission and Value Statement".
Performs other duties as assigned.
KNOWLEDGE, SKILLS & ABILITIES
Organization - proactively prioritizes needs and effectively manages resources
Communication - communicates clearly and concisely
Leadership - guides individuals and groups toward desired outcomes, setting high performance standards and delivering leading quality services
Customer orientation - establishes and maintains long-term customer relationships, building trust and respect by consistently meeting and exceeding expectations
Tactical execution - oversees the development, deployment and direction of complex programs and processes
Policies & Procedures - articulates knowledge and understanding of organizational policies, procedures and systems
PC skills - demonstrates proficiency in Microsoft Office applications and others as required
Financial management - applies tools and processes to successfully manage to budget
EDUCATION
Bachelor's Degree in Accounting, Finance or related field required
EXPERIENCE
Minimum of 8 years of experience in Healthcare Financial Management experience preferred
CPA/MHA preferred
Last Edited: 04/17/2017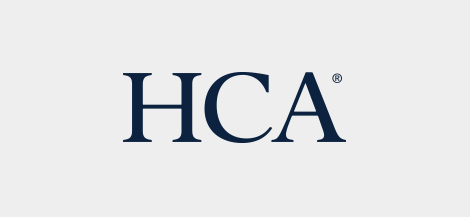 HCA is committed to the care and improvement of human life and strives to deliver high quality, cost effective healthcare in the communities we serve.
Learn more about HCA
​