Registered Nurse (RN) Med/Surg/Cardiac - ST - SIgn on & Loan Forgiveness
North Florida Regional Medical Center - Gainesville, Florida
Back to search results
Job Code: 00039-11623
Full-time
Days (rotating weekends)
North Florida Regional (NFRMC) is a 432-bed, full-service medical and surgical acute care center serving North Central Florida and offering comprehensive
cardiovascular care
,
oncology
,
orthopedics
,
neurosciences
,
minimally-invasive laparoscopic and robotic surgery
,
weight loss surgery and treatment
,
women's health
and
wound therapy
, among other services. A proven leader, NFRMC is fully accredited, is certified as a Primary Stroke Center and a Quality Top Performer by The Joint Commission in four consecutive years, is an accredited Chest Pain Center, is designated as a Blue Distinction™ Center for Knee and Hip Replacement, Spine Surgery and Bariatric Surgery and recognized by U.S.News & World Report for its High-Performing Gynecology Program in 2010.
POSITION SUMMARY:
Provide professional nursing care to patients utilizing the nursing process. To collaborate with other members of the health care delivery team including physicians, to deliver quality health care.
ESSENTIAL FUNCTIONS:
1. Demonstrates knowledge and application of the nursing process.
2. Participates and cooperates in the unit based Quality Improvement processes.
3. Supports, maintains and provides an environment which is supportive of quality patient care through effective use of resources and personnel.
4. Practices, develops and endorses customer service skills in relationships with internal and external customers.
5. Serves as the patient and family advocate with respect to the patients right to privacy by protecting confidential information.
6. Plans and implements patient care and teaching based on a total assessment and the age of the patient.
7. Evaluates and documents patient response; monitors and recognizes changes in physiological and psychosocial status; takes appropriate action based on assessment of the patient.
8. Actively seeks ways to control costs without compromising patient safety, qualify of care or the services delivered.
9. Demonstrates knowledge of the occurrence reporting system. Uses system to report potential patient safety issues.
10. Follows established guidelines for reporting a significant medical error or unanticipated outcome in the patient's care which results in patient harm.
11. Attends in-service presentations and completes all mandatory education requirements.
12. Uses Performance Improvement Plan to improve patient safety.
13. Regular, punctual and dependable attendance.
14. Other duties as assigned.
EDUCATION REQUIRED AND/OR PREFERRED:
· Associate Degree, Diploma in Nursing, or BSN required
LICENSURE/CERTIFICATION:
· State of Florida RN License required
· BLS – AHA Healthcare Provider
· ACLS
EXPERIENCE REQUIRED OR PREFERRED:
· 1-3 Years Acute care experience preferred
SKILLS, KNOWLEDGE, AND ABILITIES:
· Reads and writes Basic English with the basic skills necessary to transcribe physician's orders
· Knowledge of universal precautions
· Ability to listen, empathize and respond to patient, family, internal and external partners needs
· Basic computer skills
· Basic arrhythmia test recognition – have upon hire or within 30 days of hire with a 90% passing score
Last Edited: 07/06/2017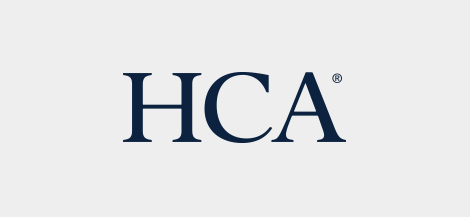 HCA is committed to the care and improvement of human life and strives to deliver high quality, cost effective healthcare in the communities we serve.
Learn more about HCA
​