Job Code: 00039-9995
Full-time
No Weekends
North Florida Regional Healthcare is an organization centered around the community hospitals in Gainesville, Florida -- North Florida Regional Medical Center (NFRMC) and Lake City Medical Center (LCMC). NFRMC is a 432-bed, full-service medical and surgical acute care center serving North Central Florida and offering comprehensive cardiovascular care, oncology, orthopedics, neurosciences, minimally-invasive laparoscopic and robotic surgery, weight loss surgery and treatment, women's health and wound therapy, among other services.
Director of NICU
POSITION SUMMARY: Responsible for overall management of the day-to-day operation of the NICU. Specific responsibilities include: Performance Improvement; policies and procedures; staffing/productivity; program development; and nursing care. Must work closely with staff, physicians, and other managers to ensure quality patient care. Guides the staff in the implementation of the nursing process and directs the cost effective allocation of resources.
JOB SPECIFIC DUTIES:
1. Maintains current knowledge of health care trends and nursing practice.
2. Makes rounds routinely with physicians.
3. Uses Facility Scheduler for staffing-related functions and works collaboratively with PCCS/staffing office coordinator to meet staffing needs.
4. Serves as clinical consultant for staff in the delivery of patient care.
5. Demonstrates effective leadership and care in emergency situations.
6. Contributes to the innovation of nursing practice and applies research findings as appropriate.
7. Incorporates population specific national standards of nursing practice and care.
8. Maintains patient care units that are consistently and aesthetically pleasing.
9. Defines in writing the scope of services for the clinical unit.
10. Reviews and makes recommendations, in writing, to the Chief Nursing Officer on an annual basis covering the following:
¨ Scope of care
¨ Standards of Care and Standards of Practice
11. Provides leadership and direction for staffing in accordance with the organizational goals and objectives.
12. Assumes authority, accountability and responsibility for the formal and informal direction of others.
13. Demonstrates the ability to create, initiate, and integrate new concepts and practices to improve nursing care and/or employee satisfaction.
14. Demonstrates receptiveness to and leads the implementation of change/new ideas.
15. Uses measurement and analysis with objectivity and foresight to make decisions.
16. Uses a systematic problem-solving process to make sound decisions in a timely manner
17. Accepts and makes changes based on constructive criticism.
18. Integrates the department/service into the organization's primary functions.
19. Develops and implements policies and procedures which relate to the particular nursing specialty and integrates standards of care into unit operations.
20. Organizes, directs, and staffs the department/service in a manner commensurate with the scope of services offered.
¨ Participates in recruitment activities.
¨ Interviews and selects appropriate categories of personnel in accordance with operational policy.
¨ Plans daily coverage according to patient needs and personnel ability.
¨ Makes provisions to cover emergency situations.
¨ Recommends changes in master staffing plan in accordance with identified needs of the unit(s).
21. Maintains overall accountability/responsibility for staffing the unit(s) during all hours of operation.
22. Demonstrates accountability and effectiveness in adherence to staffing guidelines.
23. Demonstrates clinical expertise and/or working knowledge necessary to function as a role model.
24. Directs patient care activities of all personnel.
25. Demonstrates an active and positive role in evaluating staff performance and work related attributes.
¨ Counsels employees and provides documentation of exemplary and unsatisfactory work performance in timely manner (at time of occurrence), assuring appropriate follow-up.
¨ Plans and supervises an individualized orientation for new employees.
¨ Determines need and provides for in-service and continuing education of staff.
¨ Assures Department/Unit education based on:
o Patient population served and nature of service.
o Individual staff member needs.
o Information from QA/QI
o New technology, therapy or service
o Findings from employee appraisals
o Findings from peer review
o Plant, technology, safety program
o Findings from infection control committee
o Unit goals, objectives and standards
o Unit problems and resolutions
¨ Assures an evaluation of the in-service programs including program objectives, effectiveness and meeting the needs of the staff.
26. Assesses and improves the performance of care and services through involvement in the performance improvement plan.
27. Forwards relevant information to the appropriate person(s) responsible for coordinating organization-wide performance improvement activities.
Performs other related functions as assigned.
EDUCATION REQUIRED AND/OR PREFERRED: (list required and preferred separately)
BSN required. MSN preferred.
EXPERIENCE REQUIRED OR PREFERRED: (list required and preferred separately)
3 to 5 years hospital NICU nursing experience to include leadership experience.
SKILLS, KNOWLEDGE, AND ABILITIES:
Demonstrated success and abilities in leadership, achieving results, communication, customer service and health case management.
LICENSURE/CERTIFICATION: (list required and preferred separately)
RN license in the State of Florida. BLS, NRP, STABLE
An EEO/AA Employer M/F/V/D. Tobacco Free Campus.
To learn more about the facility, please visit our website at http://www.nfrmc.com/
Last Edited: 04/13/2017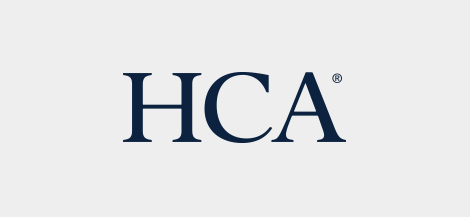 HCA is committed to the care and improvement of human life and strives to deliver high quality, cost effective healthcare in the communities we serve.
Learn more about HCA
​