Job Code: 00144-10641
Full-time
Days (rotating weekends)
Largo
At the largest hospital in HCA's West Florida Division, become part of something bigger. Through the units of our 425-bed statutory teaching hospital, you will find an avenue to pursue your passion for excellence in patient care. Since 1978, Largo Medical Center has thrived due to a strong focus on growth, technological innovation, excellence in care, compassion and convenience. We have three locations primed to help patients in Pinellas County. Largo Medical Center has locations in Clearwater, through our Free-Standing ER, in Largo, FL through our Largo Medical Center - Main Campus and at Largo Medical Center -Indian Rocks close to Indian Rocks Beach.
Our campuses provide exceptional care to our patients through a variety of our service lines such as Emergency Services, Cardiovascular Services, Behavioral Medicine, Bariatric/Surgical Weight Loss care at the Florida Bariatric Centers, Breast Healthcare at the Florida Breast Institute, Clinical Research, Occupational Health, Hepatobiliary Center, Imaging and Diagnostic Services, Knee Care at the Florida Knee and Orthopedic Pavilion – 10th Anniversary, Outpatient and Inpatient Cardiopulmonary Rehabilitation, Robotic Surgery, Sports Injury care at the Florida Sports Medicine Center, Sleep Disorders Care, Wound Care and Spine and Neurological Care at the Florida Spine & Neuro Center.
As a progressive and thriving facility, Largo Medical Center is committed to launching service lines that align themselves with the needs of the community. Our newest example of this commitment is seen through the opening of our Transplant Institute of Florida, the first Transplant Institute in Pinellas County. With a passion for quality, and a commitment to growth for our hospital and our employees, Largo Medical Center creates a culture of compassion and service excellence for patients and employees alike.
RN Case Manager
The RN Case Manager provides hospital case management/utilization review and discharge planning to assure that the patient progresses through the continuum of care, and is discharged to the least restrictive environment. They coordinate the integration of the social service function into patient care. The Case Manager also coordinates the hospital activities concerned with case management and discharge planning. They adhere to departmental goals, objectives, standards of performance, and policies and procedures. Ensure compliance with quality patient care and regulatory compliance.
RN with current state licensure, BSN preferred

Three years of recent nursing experience in case management within acute care hospital setting preferred

Certification in Case Management preferred

Ability to establish and maintain collaborative and effective working relationships

Demonstrates analytical and critical thinking abilities with pro-active decision-making and negotiation skills

Demonstrates an ability to perform specific competencies as identified on the Case Management Competency Grid
Last Edited: 04/19/2017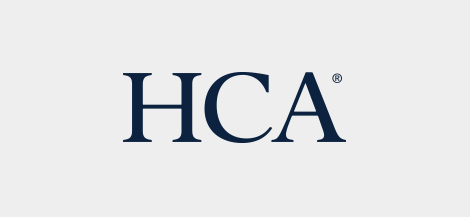 HCA is committed to the care and improvement of human life and strives to deliver high quality, cost effective healthcare in the communities we serve.
Learn more about HCA
​