Pediatric Occupational Therapist
The Woman's Hospital of Texas- Houston - Houston, Texas
Back to search results
Job Code: 00162-73870
Part-time
No Weekends
The Woman's Hospital of Texas – Houston, TX

Pediatric Occupational Therapist - Inpatient
Part-Time: Days
The Woman's Hospital of Texas
opened in 1976 and ever since has remained the state's premier facility dedicated solely to the health of women and newborn infants. Located near the Texas Medical Center, Woman's offers 397 licensed beds, including a NICU (neonatal intensive care unit) and a full range of women's health services and newborn infants.
More than 650 board-certified physicians at Woman's offer their expertise and an outstanding level of quality care in the areas of gynecology, obstetrical care, high-risk pregnancy and minimally invasive surgery.
The Woman's Hospital of Texas
is currently looking for a
Pediatric Occupational Therapist.
Responsiblities:
Under the supervision of the Pediatric Director of Rehabilitation , the occupational therapist is responsible for evaluation and treatment of inpatient and/or outpatient infants as well as education for families designed to support the developmental progression of the infant during hospitalization and after discharge.
Participates in establishing, maintaining, and improving patient's health care goals.
Observes patient safety, risk management and infection control policies and procedures.
Educates patients' families in terms they understand and within their paradigm to maximize their ability to comply with their home exercise and self-care instructions.
Fulfills the duty and responsibility to maintain competence and to continue personal and professional growth.
Identifies and assists with opportunities for performance improvement activities on the unit and with other service areas.
Demonstrates fiscal responsibility by taking ownership of time management, decreasing waste (of time and supplies) and promoting cost effectiveness while maintaining patient safety and quality of care. To actively market services to increase volume and awareness.
demonstrates the ability to be an advocate for and strive to protect the health, safety and rights of the patient.
Interactions with patients and colleagues demonstrate compassion and respect for the inherent dignity, worth, and uniqueness of every individual, unrestricted by considerations of social or economic status or cultural beliefs.
Communicate effectively with other care providers (physicians, nurses, business office, and medical records) to provide for continuity of patient care and to meet the needs of the customers we serve.
Demonstrates ability to fulfill requirements of attendance, punctuality, and timekeeping practices.
Behaviors and interactions demonstrate a positive attitude, personal initiative and motivation to achieve the goals of the unit.
To uphold the standards of the profession and organization and practice ethically and with integrity.
Other duties as assigned
Qualifications:
Master's degree in Occupational Therapy required
Current State of Texas license granted by the Texas Advisory Board of Occupational Therapy, in good standing required
Current BCLS required
Neuro developmental Training Certification preferred
At least two (2) years of pediatric experience required
Bachelor's Degree
Last Edited: 04/21/2017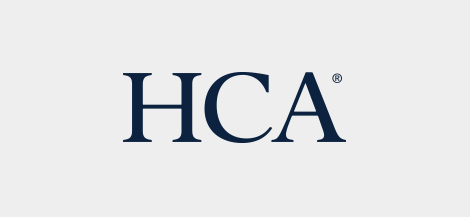 HCA is committed to the care and improvement of human life and strives to deliver high quality, cost effective healthcare in the communities we serve.
Learn more about HCA
​