RN Supervisor of Med/Surg(Ortho-Neuro)5C F/T Day Shift
South Austin Medical Center - Austin, Texas
Back to search results
Job Code: 00196-49965
Full-time
Days (rotating weekends)
Unit Description: Offering Sign-On Bonus and Relocation Assistance

5 Central is a 30 bed Medical/Surgical Unit. This unit admits a very diverse population of patients. The patient population includes oncology, orthopedic, urology, cardiac and medical-surgical patients. RNs on this unit must considers principles of death and dying when caring for terminally ill oncology patients. Provides emotional, spiritual, religious and cultural support to patients and their significant others. The RN will apply the principles of orthopedic nursing and become proficient various types of tractions, casts, splints and with various orthopedic surgeries.
Principles of urological nursing will be applied when caring for that type of patient. The RN will become familiar with various urological catheters and various urological surgical procedures. Registered Nurses on this unit will apply principles of cardiac and medical-surgical nursing in providing patient care.
Position Summary:Day Shift-7am to 7pm-rotating weekends
Assists the Department Director in organizing, managing and overseeing the operation of unit. Maintains accountability for the coordination of nursing activities on assigned shift. Directs and supervises the licensed and unlicensed nursing staff in the delivery of patient care. Utilizes the nursing process to direct and deliver comprehensive nursing care to medical/surgical patients in a safe a proficient manner in accordance with individual patient needs. Provides nursing care to cardiovascular and med/surg. patients. Provides guidance and supervision of registered nurses, licensed vocational nurses, nursing techs and assistants, and secretaries.
Knowledge, Skills, and Abilities:
Works autonomously, sets priorities and makes independent decisions of a complex nature. Interfaces directly with public, physicians, staff, patients, administration and ancillary/ support department representatives. Maintains confidentiality of patient's medical records. Regular and predictable attendance is required. Written and verbal communication skills adequate for performance of the position. Written & verbal communication skills along with the supervisory skills are required. Must be able to demonstrate understanding of HCA's and St. David's "Patients First" safety initiative by strict compliance to all safety protocols and procedures.

Education/Experience:
Required: Graduation from an NLN school of professional nursing. A minimum of 2 years experience as a RN in acute care setting.
Preferred: Previous experience as a charge nurse or management position in an acute care setting. Completion of or actively pursuing a BSN degree.

Licenses/Certifications:
Required: Current license to practice as a Registered Nurse in Texas. Current certification from the American Heart Association as a BLS course C or D provider.

Bachelor's Degree
Last Edited: 03/21/2017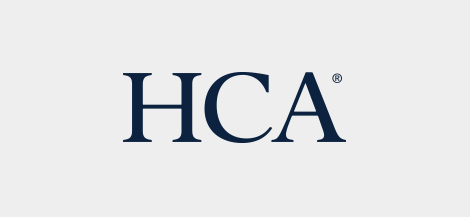 HCA is committed to the care and improvement of human life and strives to deliver high quality, cost effective healthcare in the communities we serve.
Learn more about HCA
​