Registered Respiratory Therapist - RRT - FT Nights - Sign On Bonus
Regional Medical Center Bayonet Point - Hudson - Hudson, Florida
Back to search results
Job Code: 00311-6704
Full-time
Nights (rotating weekends)
Regional Medical Center Bayonet Point - Registered Respiratory Therapist
Sign On Bonus for qualified Respiratory Therapist. Certain restrictions and qualifications apply. Please inquire within.
Respiratory Therapist take a deep breath. You know the challenges of being a Respiratory Therapist. Respiratory Therapist do the interviews and the exams. You consult with physicians to develop a treatment plan for the patients. Respiratory Therapist perform the diagnostic tests. You do the treatments and monitor progress. Certified Respiratory Therapist teach and educate patients. And in the end, Respiratory Therapist make a huge difference in the life of every patient you serve. No wonder we want you to join our team of Respiratory Therapist today.
Under general supervision, the RRT (Registered Respiratory Therapist) will perform all respiratory care related duties.
Set up and administer all routine and complex respiratory therapy procedures to patients of all ages.
Responsible for the application and operation of acute care ventilators used for continuous short and long-term mechanical ventilation. Respiratory Therapists are expected to be self-directed in the absence of the full-time Team Leader. Maintain all department and hospital records and enter accurate information into the hospital computer for the therapy as given.
Experience our commitment to compassion and care at Regional Medical Center Bayonet Point, part of the HCA West and Central Florida hospital system. Our 290-bed facility boasts many awards and accolades, particularly for our nationally acclaimed Heart Institute. Our dedication to patients is reflected in the ongoing recognition of our Centers of Excellence, which include:
Heart & Vascular Institute * Advanced Certification for Heart Failure * Chest Pain Center with PCI * Advanced Primary Stroke Center * Cancer Care
Located on Florida's West Coast, our suburban location just 45 minutes from Tampa offers a friendly work environment, award winning staff and the opportunity to strengthen your career.
Regional Medical Center Bayonet Point is in the process of application for a Level II trauma designation.
At HCA West and Central Florida's 15 hospitals we're not just caregivers, we're devoted to caring. Located throughout Tampa, St. Petersburg, Sarasota and the greater Orlando area, we're on a journey to reach new heights in service excellence for our patients. As an integral part of the nation's largest healthcare system with more than 15,000 healthcare professionals on our team, we foster an environment where you will be supported, valued and encouraged to grow.
Make excellence your goal by joining our team of Respiratory Therapist and family of hospitals. To learn more and to apply, go to http://www.morecareerchoices.com/
REQUIREMENTS:
Current Florida Registered Respiratory Therapist licensure.
American Heart Association BLS health care provider required. ACLS , PALS and NRP within 6 months of hire.
Graduate of Respiratory Care program accredited by the Committee on Accreditation for Respiratory Care (CoARC).
Frequent standing, bending, reaching, squatting, kneeling and moving equipment.
Requires critical thinking skills, decisive judgment and the ability to work with minimal supervision.
Must be able to work in a stressful environment and take appropriate actions in volatile situations.
Customer service abilities including effective listening skills
Last Edited: 04/26/2017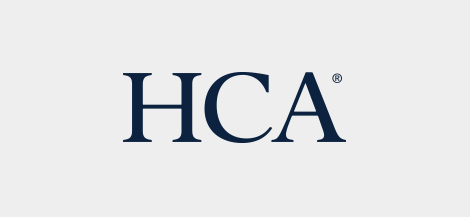 HCA is committed to the care and improvement of human life and strives to deliver high quality, cost effective healthcare in the communities we serve.
Learn more about HCA
​