Graduate Nurse StaRN Fellowship/Residency Program-2017ED
Henrico Doctors Hospital Parham - Richmond, Virginia
Back to search results
Job Code: 00448-36311
Full-time
Nights (rotating weekends)
Come and join our 2017 StaRN Training Program! We invite new graduate registered nurses to apply for a unique opportunity to be given didactic and clinical training in for our Medical/Surgical, Telemetry or ED units. Henrico Doctors' Hospital and Health Trust have partnered together to provide this 17-week program that will allow new graduates to obtain specific experience through an intensive internship program. After the completion of the program you will transition to staff roles within the nursing departments of Henrico Doctors' Hospital.
The StaRN Program is primarily designed to provide the new RN with the tools necessary to succeed in today's hospital environment.
The program is 10 weeks of classroom training and 7 weeks in a clinical preceptorship
Your training will include basic EKG, ACLS, ECCO high level simulation lab and systems based lectures
This residency program is located at Parham Doctors' Hospital, part of Henrico Doctros' Hospital, in the Emergency Department. Parham Doctors' Hospital, a campus of Henrico Doctors' Hospital, is located in the west end of Richmond. Parham Doctors' Hospital is a 200-bed facility offering medical and surgical programs including orthopedics, behavioral health, bariatrics, imaging, rehabilitation services, 24-hour emergency care, sleep disorder, podiatry, primary care, and occupational health. The Parham Doctors' Hospital campus is home to The Orthopedic Hospital, one of the most honored joint and spine programs in the state.
QUALIFICATIONS:
• Graduate of an accredited nursing school within the past 6 months. BSN graduate preferred
• Applicants can apply and be offered a position prior to passing the NCLEX exam
• Applicants should not have acute care / hospital RN experience
• American Heart Association BLS certification required
• Previous nursing support or service industry experience preferred
• Self-motivated and strong communication skills required
• Acceptance in programs requires a two year commitment to the facility
Last Edited: 03/14/2017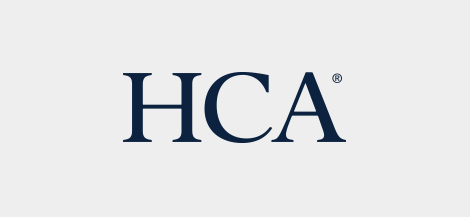 HCA is committed to the care and improvement of human life and strives to deliver high quality, cost effective healthcare in the communities we serve.
Learn more about HCA
​