Mental Health Technician - Adult - PT Mixed Shifts
Parkridge Valley Hospital - Chattanooga, Tennessee
Back to search results
Job Code: 00584-12172
Part-time
Mixed (rotating weekends)
Parkridge Valley Hospital
Chattanooga, TN
Mental Health Technician – Adult
Are you interested in working with individuals that may be struggling with behavioral or substance abuse issues? At our Parkridge Valley Adult campus, we give you the opportunity to make a difference in the lives of others in our inpatient hospital programs.
We are currently hiring a select group of people to help further our mission of providing hope, help and healing. We will provide you all the training and support to help you succeed and be part of our caring team.
Job Summary:
The Mental Health Technician provides supervision and direction to adults and seniors with behavioral and emotional challenges in a compassionate and respectful environment.
Responsibilities:
Demonstrates expertise in mental health promotion and maintenance of high quality comprehensive patient care.
Displays respect for patient's integrity, patient information and patient rights.
Demonstrates expertise in the performance of tasks necessary to maintain a therapeutic milieu and optimum patient care.
Is able to set limits as needed by recognizing potential behavior problems and does so in a caring and consistent manner.
Escorts patients to and from scheduled activities in a safe and professional manner.
Performs all specific skills assigned including monitoring vital signs in a complete and accurate manner.
Assists with maintaining the cleanliness of the unit.
Maintains high level of interpersonal relationships with program staff.
Utilizes appropriate skills in telephone etiquette when answering the telephone, making sure to record correct messages and pass along to appropriate staff, including patient inquiries.
Demonstrate efficiency in maintaining support services, which are vital to effective program operation.
Assist with maintaining patients' activities of daily living.
Demonstrates ability to maintain a safe environment
Education:
High school graduate or GED required. Prior experience in behavioral health is a plus.
Parkridge Valley, a two-campus behavioral health facility with Parkridge Health System, has served the Chattanooga area for over 40 years, providing expertise in treating a broad range of mental health and chemical dependency issues for all ages.
Parkridge Valley Adult & Senior Campus
The Parkridge Valley Adult & Senior Campus focuses on treatment of psychiatric and addiction issues in adults. Services include inpatient, outpatient programs and partial hospitalization programs for mental health and/or substance abuse.
Qualifications:
High school graduate or GED required

Prior experience in behavioral health is a plus.
High School Diploma/GED
Last Edited: 03/15/2017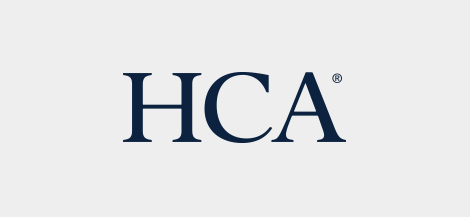 HCA is committed to the care and improvement of human life and strives to deliver high quality, cost effective healthcare in the communities we serve.
Learn more about HCA
​