Mental Health Tech PRN Adult unit shift varies
JFK Medical Center North Campus - West Palm Beach, Florida
Back to search results
Job Code: 01331-3400
PRN/Per Diem
PRN
Facility Description:
JFKN, located in the heart of West Palm Beach, is a 250-bed acute care facility with over 30 years' experience in providing the highest quality of care to our community. Conveniently located right off I-95, and equipped with large private rooms, soothing environments and technologically advanced medical equipment, our comprehensive service offering not only establishes West Palm Hospital as a premiere, full-service hospital but makes certain that our highly trained and caring staff is prepared to address the healthcare needs of those we serve.
JFKN Hospital has been named one of the nation's top performers on key quality measures by The Joint Commission for the Accreditation of Healthcare Organizations, the leading accreditor of health care organizations in America. Only 14% of the nation's hospitals receive this honor. Additionally, our stroke program holds a Gold Seal of Approval from the Joint Commission and has earned the American Heart Association/American Stroke Association "Get With The Guidelines - Stroke Gold Plus Performance Achievement Award." These distinctions are a direct result of our physicians and employees' commitment to clinical excellence.
Mental Health Tech
Promotes and supports the hospital mission and values. The mental health technician provides services, which are supportive of the nursing care given by professional and licensed nurses. Performs duties according to policies.
Primary Responsibilities:
(Essential Functions)
Actively participates in departmental PI, as assigned by Clinical Manager.
Accomplishes job responsibilities in a professional and timely manner.
Demonstrates attention to detail, thoroughness and accuracy of daily work.
Completes high quality work in accordance with outlined standards and procedures within defined time frames.
Assumes responsibility to maintain knowledge of and compliance with all current hospital and departmental policies.
Demonstrates knowledge and competence with the electronic medical record program.
Demonstrates effective utilization, planning and organization of hospital/job resources.
Sets priorities and demonstrates effective organizational skills by optimizing use of time, meeting deadlines and completing assigned tasks in a cost responsible manner.
Demonstrates the knowledge and skills necessary to provide care, based on physical, psycho/social, educational, safety and related criteria, appropriate to the population of patients served in his/her assigned service area.
Demonstrates competency in interpretation of patient's self-report or behavior related to the population of the patients.
Understands the cognitive, physiologic, psychological and growth and maturational development of the patient as it relates to his/her population/group/age.
Demonstrates ability to assess age specific data.
Demonstrates the ability to integrate age specific factors into the plan of care and involves the patient and family in the care plan process as appropriate to age.
Demonstrates appropriate age related nursing skills. (Age of patient population served: Adolescent, Adult, and Geriatric).
Demonstrates effective, pertinent, and legibly written documentation skills on all chart records and forms/logs per hospital/department policy and regulatory agency requirements.
Documentation is accurate, legible and effectively completed in a timely manner.
Occurrence reports completed per agency policy.
Experience:
1-year direct patient care experience required
BLS certification required.
High school diploma or GED required
Demonstrates knowledge and competence in delivering basic patient care.
Demonstrates professionalism by appearance, actions, self-development initiatives, and guest relations.
Uses interpersonal skills, which convey a positive and supportive attitude.
Demonstrates flexibility with schedule changes or changing job assignments to meet patient care needs.
Possesses excellent language and communication skills.
Demonstrates a teamwork approach to work.
Handles high stress situations.
Assists patients with ADL's as needed.
cpi within 3 months
Last Edited: 03/22/2017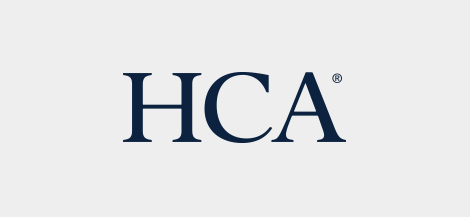 HCA is committed to the care and improvement of human life and strives to deliver high quality, cost effective healthcare in the communities we serve.
Learn more about HCA
​