Job Code: 01384-10927
Full-time
No Weekends
Brandon Regional Hospital is committed to providing our patients and their families with compassionate care. For more than 30 years our busy, 407-bed acute care facility has been dedicated to quality and devoted to our community. We have been named a Top 100 Hospital in America five times, and our Intensive Care Unit has been named a Top 100 ICU. Families trust us to meet their needs, knowing that they have access to our Centers of Excellence including, Chest Pain Center, Heart & Vascular Institute, Spine Care Center, Advanced Primary Stroke Center, Cancer Care, and our Women's & Children's Center.
The Infection Control Practitioner coordinates the hospital's Infection Control/Employee Health program in compliance with the established policies, procedures and standards of care. Provides surveillance and education relative to the prevention, detection, identification and control of infectious/communicable diseases within the hospital.
Role Accountabilities Include:
Performs assessment, reassessment, development and implementation of the Infection Control Plan in accordance with regulatory agencies and all federal and state requirements.
Assesses employees and their environment for injury/illness risks and implements appropriate safety precautions and follow up procedures.
Assesses patients for risk of transmission or exposure to infections and implements appropriate safety precautions and follow up procedures.
Utilizes and integrates all available pertinent data in developing Infection Control Plan that meets the needs of all customers.
Interprets data to determine when patients or employees are at acute risk for infection and takes appropriate measures including notifying physician and/or Department Director.
Continuously prioritizes patient/health care worker's needs based on assessment/reassessment findings relating to the prevention or spread of disease.
Coordinates the patient's care and identified needs with other services and departments throughout the hospital.
Demonstrates knowledge of the specific conditions, diseases, and treatment therapies for the specific patient/health care worker population of the organization.
Accurately documents the administration of care in the patient record in a timely manner.
Recognizes and reports signs and symptoms of abuse and neglect to physician(s) and Department Director and/or appropriate agency.
Participates in rounding and proactively responds to patient needs to improve patient outcomes and positively impact overall patient experience.
Conducts surveillance, reporting, data analysis and HAI prevention using NHSN criteria, CDC guidelines. Complies with CMS, notifiable diseases and organizational reporting requirements.
Education:
Associates degree required; Bachelors preferred
Experience:
Two years previous experience in infection control or as a Medical Technologist in Microbiology
Licensure:
Florida RN or State licensed Medical Technologist preferred
Training:
CIC (Certified Infection Control) preferred
Last Edited: 04/20/2017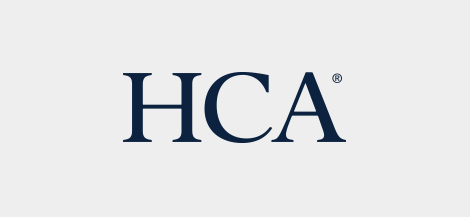 HCA is committed to the care and improvement of human life and strives to deliver high quality, cost effective healthcare in the communities we serve.
Learn more about HCA
​