Job Code: 02525-12152
PRN/Per Diem
PRN
For over 45 years, Memorial Hospital has been a leader in providing quality healthcare to Northeast Florida. Memorial Hospital is a 418-bed acute care hospital offering a full line of services, including 24-hour emergency care at three different locations.
POSITION SUMMARY:
The Social Worker plans, organizes, directs, defines and coordinates clinical services necessary to meet the legal, organizational, medical staff and regulatory agencies guidelines. Provide case management, education and discharge planning. Performs community and educational activities.
ESSENTIAL DUTIES:
Conducts individual, group and family sessions for patients as indicated patient treatment plan.
Facilitate identified support groups to meet the needs of patients/families as indicated by medical record.
Participates as a member of the multidisciplinary treatment team.
Participates in the QA process as evidenced by audits and attendance records.
Participates in development of master treatment plans and updates.
Attends patient treatment planning meetings and reviews on an ongoing basis.
Active participation in the planning and execution of treatment regimes.
Performs pre-admission assessments when directed by Program Director.
Participates in discharge planning and aftercare planning.
Makes necessary contacts with community resources to ensure continuity of care.
Plans and arranges admission to special care facilities as indicated by physician's request/needs.
Assures completion of discharge summaries/discharge instructions.
Documents according to policies and procedures.
Interviews patients and families to obtain social histories and assures completion of psychosocial assessment in timeframes given by policy and guidelines.
Assures completion of patient outcomes on admission and discharge.
Assures contact with family members when families are available.
Develops master treatment plan for assigned cased.
Documents all clinical sessions held with patient/family members.
Performs other duties and special projects as required and or assigned by Program Director.
Assist with referral development and community education activities.
Completes all competency requirements.
Maintains CEU's for licensure as required.
EDUCATION:
A Master's Degree in Social Work or equivalent from an accredited school is required
LICENSE/CERTIFICATION:
A LCSW or equivalent is required
EXPERIENCE:
2-4 years of experience in social work or case management is strongly preferred
Previous experience with psychiatric population is preferred
SHIFT:
PRN position so shifts/hours are not guaranteed
Looking for someone who can work 1 or 2 shifts per week and rotating weekends
Last Edited: 06/20/2017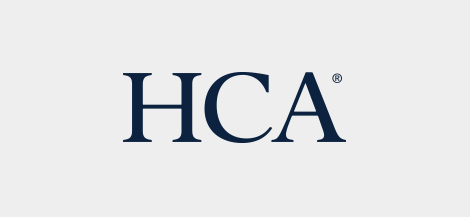 HCA is committed to the care and improvement of human life and strives to deliver high quality, cost effective healthcare in the communities we serve.
Learn more about HCA
​