Critical Care Technician (CNA/EMT) 7A-7P
Memorial Hospital of Jacksonville - Jacksonville, Florida
Back to search results
Job Code: 02525-12302
Full-time
Days (rotating weekends)
Memorial Hospital is an HCA facility that is located less than 20 miles from the beaches of Jacksonville. We are the premiere medical facility in the Jacksonville area featuring a Certified Chest Pain Center, Certified Stroke Center as well as a dedicated Heart Center. Memorial Hospital is also a U.S. News and World Report Best Hospital.
The Critical Care Technician (CNA or EMT) is responsible to the Registered Nurse partner for the delivery of quality patient care under the direct supervision of the licensed partner. The quality of care given on the Critical Care Unit (CCU) will be in keeping with the philosophy and objectives of the hospital and the department of Nursing. The Critical Care Technician (CCT) is responsible for meeting all standards associated with performance and care delivered to his/her patients.
ESSENTIAL DUTIES:
Patient Assessment/Documentation
Provides and documents patient care under the direct supervision of a Registered Nurse. The Critical Care Technician supports the Registered Nurse by collecting and documenting data needed for patient assessment.
Patient Rights
The Critical Care Technician will work to support and protect the rights of each patient served, treat each patient with dignity and care and maintain patient confidentiality/privacy.
Patient Safety
The CCT demonstrates commitment to patient safety initiatives including patient falls, restraints and National Patient Safety Goals.
Patient/Family Education
The CCT provides appropriate patient/family education, per department and hospital policy and procedures.
EDUCATION:
A High School Diploma or GED is required
LICENSE/CERTIFICATION:
A current state of Florida issued Certified Nurse Assistant (CNA) License, a current state of Florida issued Emergency Medical Technician (EMT) License, a recent military Corpsman, OR be a Nursing student having completed the first clinical course in the hospital setting are requirements for this position
A current American Heart Association (AHA) Basic Life Support (BLS) Healthcare Provider is required
A Technician Dysrhythmia Certification is required but may also be obtained after hire
EXPERIENCE:
Previous healthcare experience is required
1 year or more of acute care experience is strongly preferred
Last Edited: 03/24/2017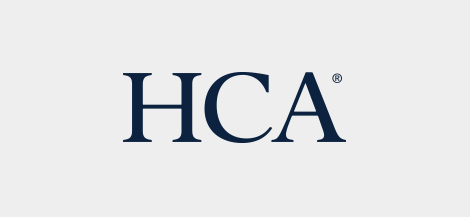 HCA is committed to the care and improvement of human life and strives to deliver high quality, cost effective healthcare in the communities we serve.
Learn more about HCA
​