Certified Nurse Technician - Cardiac Nephrology - Full Time Night Shift ***Sign On Bonus***
Skyline Medical Center - Nashville, Tennessee
Back to search results
Job Code: 06020-58556
Full-time
Nights (rotating weekends)
TriStar Skyline Medical Center – Nashville, TN
Thank you for your interest in joining our team of healthcare professionals at TriStar Skyline Medical Center, part of the TriStar Family of Hospitals. Our facilities offer a variety of career opportunities. With 18 hospitals and 10 ambulatory surgery centers located throughout Tennessee, Kentucky and North Georgia, you're sure to find the one workplace that does more for you – personally and professionally.
The TriStar Health team is made up of approximately 5,300 physicians and nearly 10,000 employees united by one purpose: to make the most of each other's talents. That means you'll have the support and the resources you need to pursue your goals. Join us here for a rewarding future.
TriStar Skyline Medical Center is currently looking for a full time Certified Nurse Technician.
Shifts: Full time night shifts - Must have availability to work Monday – Friday and rotating weekends. (12 hour shifts: 7am—7pm)
Department: Cardiovascular Unit
POSITION SUMMARY:
Demonstrates knowledge of human growth and development, assessment range of treatment, and care of patients appropriate to the ages of patients served
Promotes customer service initiatives along with Skyline Medical Center Service Values. (HCAHPS)
Documents all patient care.
Demonstrates ability to perform technical skills and procedures.
Promotes compliance with Nursing Patient Safety Goals.
Provides total hygiene care including skin care, bathing, toileting, etc.
Assists with patient ambulation in room, hall and bathroom.
Assists in feeding patients, offering fluids and snacks, recording amounts consumed.
Responds to call lights, requests from patient/family.
Documents vital signs and informs nurse of any change in patient status.
Assists with stocking supplies and maintains clean working environment.
Assists co-workers to meet patient care needs.
All behaviors fully support positive customer service (HCAHPS)
What we offer:
Competitive salary
Night and weekend shift differentials
Generous PTO Plan
Great medical plans, vision & dental benefits, life & disability benefits, etc.
401(k) Plan with 100% match
Employee Stock Purchase Program
Tuition Reimbursement
Consumer discounts
And many, many more!
POSITION QUALIFICATIONS:
High School Diploma/GED and either
Student Nurse who is currently enrolled in Nursing School
Individual with 1-2 years previous technician experience.
IND00
Last Edited: 04/21/2017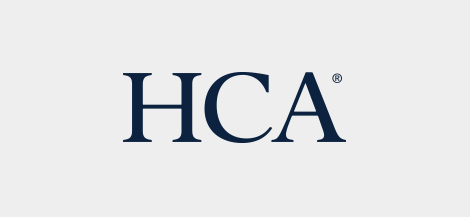 HCA is committed to the care and improvement of human life and strives to deliver high quality, cost effective healthcare in the communities we serve.
Learn more about HCA
​