Job Code: 06032-34906
Full-time
No Weekends
About MountainStar Healthcare
Our healthcare system includes eight hospitals in Utah as well as an integrated network of convenient outpatient centers. We are large enough to offer sophisticated procedures and implement cutting-edge technologies, yet small enough to preserve the human compassion in healing one patient at a time.
We are located in a region of the country well-known for scenic mountains and world-class recreational venues. Our communities offer outstanding outdoor living, the culture of city life and great places to raise a family. If working at a top-quality hospital suits your career plans and our local communities fit your lifestyle, we hope you'll consider a MountainStar hospital.
JOB SUMMARY:
The incumbent in this position will report to the Division Clinical Abstraction Manager and will be responsible for the abstraction of clinical data from a patient's medical record and input into an electronic database for summary analysis and public reporting.
The individual will demonstrate an attention to detail, accuracy in abstracting clinical information and proficiency in the required data abstraction tools. The individual must have the ability to accurately interpret data definitions and communicate both verbally and in writing the core measure variances to Division Clinical Abstraction Manager.
This individual will enter clinical data or information into electronic data bases, or registries, or other abstraction software. They will track and validate data accuracy and timeliness in accordance with HCA policies and procedures; and perform quality assurance tasks such as inter rater reliability and validity. They will communicate medical record status and key project issues to management as needed, be familiar with medical terminology and basic medical record design and requirements. The individual will utilize basic computer skills, to include the navigation of several electronic databases (Horizon Patient Folder, MEDITECH, EXCEL, COMET, and Epic).
LICENSURE / CERTIFICATION:
LICENSURE/CERTIFICATION/REGISTRATION:
Associates Degree required, Bachelor's degree preferred.
EXPERIENCE:
Minimum of 2-5 years experience in a Hospital/Acute Care setting as a Registered Nurse and/or Abstractor.
Quality, Critical Care, Medical/Surgical or Emergency nursing experience preferred.
Last Edited: 04/19/2017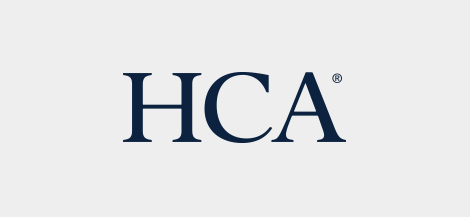 HCA is committed to the care and improvement of human life and strives to deliver high quality, cost effective healthcare in the communities we serve.
Learn more about HCA
​