Job Code: 07346-16936
PRN/Per Diem
No Weekends
Are you ready for a work schedule that fits your lifestyle? "We offer No nights, No weekends, No call"
The Ambulatory Surgery Division operates over 100 ambulatory surgery centers' across the U.S. Ambulatory Surgery Centers (ASCs) perform surgeries that do not require hospital admission. They provide cost-effective services and a convenient environment. Procedures are performed in a fully equipped operating room and recovery is under the care of highly skilled nurses. Whether young or old or somewhere in between, patients and their families benefit from the comfortable environment ASCs have to offer. Surgeries performed include eye, ear, nose and throat (ENT), general surgery, gynecologic, plastic surgery, podiatry and orthopedics. Apply Now! Come Join our Team!
GENERAL SUMMARY OF DUTIES: Contributes to the company's mission and vision by utilizing the nursing process in planning, executing, and evaluating the nursing care rendered preoperative and postoperative until patient is dismissed from the facility. Nursing care meets the standards of the profession, the policies and procedures of the Center, and is appropriate to the Center's patient population to identify patient and family needs.
OPERATIONAL DUTIES INCLUDE BUT ARE NOT LIMITED TO:
Demonstrates necessary practical, technical or specialized knowledge and skills required for the role of the peri-operative nurse in accordance with patient care and regulatory standards of practice.
• Prepares patient care area adequately before case and ensures availability of necessary equipment and supplies.
• Greets patient and family in a timely manner and keeps them informed of any delays/changes.
• Verifies two patient identifiers utilizing the armband prior to any interventions.
• Conducts complete patient assessment and evaluation of each patient prior to surgery or treatment, which includes review of patient history and diagnostic tests, physical, and psychological assessment.
• Assess patient's understanding of procedure and checks surgical consent for accuracy and completeness. Obtains and witnesses patient's signature if needed.
• Consistently reviews charts for completeness, in accordance with clinical protocols, prior to surgery (i.e. consents, H/P, diagnostic studies, assessments, home medications list, etc.)
o Ensures that H/P is a complete full examination of all body systems and dated within 30-days prior to procedure.
o Ensures that H/P, orders for the procedure, and consent form are consistent prior to placing in medical chart.
• Verifies surgical site verbally with patient per policy.
• Participates in the anesthesia time-out process if performed in the pre-op area prior to administration of pre-operative blocks or prior to the induction of anesthesia.
• Initiates intravenous therapy as prescribed, utilizing aseptic technique utilizing appropriate IV start kit, catheter and fluid. Ensures that medication is labeled appropriately.
• Receives and acknowledges preoperative physician's orders and implements accordingly. Utilizing appropriate documentation for verbal/telephone orders.
• Administers pre-operative medications as prescribed and utilizes safety medication practices (i.e. aseptic preparation, labeling medications, identifying high alert and independent check medications, 7 medication rights, narcotic waste, etc.). Monitors patient until transferred to OR.
• Monitors patient if IV sedation given in pre-op setting to assure patient maintains airway and vital signs are stable. Administers oxygen and provides continuous monitoring and support as needed.
• Demonstrates knowledge/understanding of pain blocks and is readily available to assist anesthesia as needed.
Age Specific Care: The patient care requirements may include those of pediatric, child, adolescent, adult, and geriatric populations.
KNOWLEDGE, SKILLS & ABILITIES:
Knowledge of peri-operative care standards and post-anesthesia techniques.
Demonstrates attention to detail by ensuring that all documentation is legible, complete, accurate, and factual.
Knowledge of organizational policies, procedures, systems, and objectives.
Maintains advance knowledge of advances in peri-operative field of nursing.
Has knowledge of patient rights and strives to improve patient outcomes by respecting each patient's cultural, psychosocial, and spiritual values.
Knowledge of applicable regulatory, compliance, and accreditation standards and requirements.
Possesses critical thinking skills.
Demonstrates a willingness to listen to others and openly expresses respect for differing opinions.
Demonstrates leadership, effective organizing, and planning skills.
Effective problem solving skills to include data analysis and judgment to make effective decisions.
Ability to work with minimal supervision.
High Impact Communication - Effective oral and written communication skills
Computer Skills – Knowledge and basic use of computer skills.
Maintains high level of confidentiality at all times.
Ability to build trust and gain respect through effective team leadership and participation skills.
EDUCATION: Graduate from an accredited school of professional nursing.
EXPERIENCE:
Minimum 2 years experience in a Preop, PACU or ICU setting; preferably in an ambulatory surgery center.

Additional specialty experience may be required as per facility practices(i.e. Pediatric, GI, etc)
CERTIFICATION/LICENSE:
Active RN license as required by state of employment.

Required valid BCLS Certification upon employment. ***online certification not acceptable.
ACLS required.
PALS as required by facility.

Associate's Degree/College Diploma
Last Edited: 04/20/2017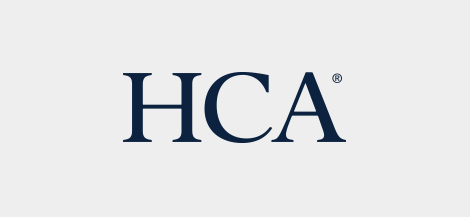 HCA is committed to the care and improvement of human life and strives to deliver high quality, cost effective healthcare in the communities we serve.
Learn more about HCA
​