Job Code: 07346-17084
Full-time
No Weekends
Are you ready for a work schedule that fits your lifestyle? "We offer No nights, No weekends, No call"
The Ambulatory Surgery Division operates over 100 ambulatory surgery centers' across the U.S. Ambulatory Surgery Centers (ASCs) perform surgeries that do not require hospital admission. They provide cost-effective services and a convenient environment. Procedures are performed in a fully equipped operating room and recovery is under the care of highly skilled nurses. Whether young or old or somewhere in between, patients and their families benefit from the comfortable environment ASCs have to offer. Surgeries performed include eye, ear, nose and throat (ENT), general surgery, gynecologic, plastic surgery, podiatry and orthopedics. Apply Now! Come Join our Team!
Job Responsibilities: Provide payment posting/financial monitoring of accounts and business office services to several ambulatory surgical centers.
Duties:
• Ensure that all money/deposits are posted to patient accounts
• Enter electronic secondary information into the system as needed.
• Ensure that payment discrepancies are routed to the correct individual
• Process refund requests and mail out Special Handling/Insurance Refund checks
• Tie in the financials from each center's Practice Management system to the center's bank information on a weekly basis and at month end.
• Run financial reports
• Ensure that financial spreadsheets are updated in a timely manner
• Maintain an organized work environment
• Consistently demonstrate an ability to work as a team player.
• Other duties as assigned.
Experience:
One to three years experience working in a physician's office, clinic or hospital setting preferred. A firm understanding of insurance contracts as well as pre-certification and benefit verification requirements preferred.
Other:
Computer, analytical, written, and verbal communication skills required. Must be able to function in a fast-paced work environment, multitask, and appropriately prioritize work. Must demonstrate an ability to contribute to a positive work environment as well as project a courteous and professional demeanor towards the interdisciplinary team.
High School Diploma/GED
Last Edited: 04/20/2017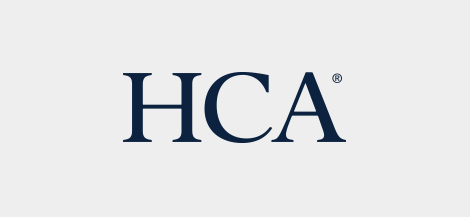 HCA is committed to the care and improvement of human life and strives to deliver high quality, cost effective healthcare in the communities we serve.
Learn more about HCA
​