Job Code: 07346-17087
Full-time
No Weekends
Are you ready for a work schedule that fits your lifestyle? "We offer No nights, No weekends, No call"
The Ambulatory Surgery Division operates over 100 ambulatory surgery centers' across the U.S. Ambulatory Surgery Centers (ASCs) perform surgeries that do not require hospital admission. They provide cost-effective services and a convenient environment. Procedures are performed in a fully equipped operating room and recovery is under the care of highly skilled nurses. Whether young or old or somewhere in between, patients and their families benefit from the comfortable environment ASCs have to offer. Surgeries performed include eye, ear, nose and throat (ENT), general surgery, gynecologic, plastic surgery, podiatry and orthopedics. Apply Now! Come Join our Team!
GENERAL SUMMARY OF DUTIES - Responsible for the organization and management of the account receivables. Self-starter, team player, efficient and flexible. Multi-task oriented and effective communication skills.
DUTIES INCLUDE BUT ARE NOT LIMITED TO:

• Performs all necessary functions relating to Billing in both AdvantX and GHN
• Codes the surgical procedures preformed from the day before by the operative report or the surgeon's note in the patient chart.
• Ensures that the electronic and hard copy billing is complete and sent on a daily basis.
• Performs all data entry required for entry of patient payments and insurance payments into computer system.
• Insures that all corrected information on the patient registration form is corrected in the computer.
• Checks that accounts for proper debit and credit adjustments.
• Maintain a list of outstanding documentation required for coding.
• Follow-up with each center to obtain and complete coding on a daily basis.
• Monitor online claims submission and correct any rejections.
• Identify problems with online claims submission promptly.
• Performs statistical analysis and other clerical duties as requested by the Business Office Manager.
• Assists in the End of Month process.
• Back up for Patient Account Representative/Collections.
• Performs other duties as assigned.
• Functions as a team member in the business office and assists clinical staff when necessary.
• Prepare reports for management as requested.

KNOWLEDGE, SKILLS & ABILITIES

• Communication - communicates clearly and concisely, verbally and in writing
• Customer orientation - establishes and maintains long-term customer relationships, building trust and respect by consistently meeting and exceeding expectations
• Interpersonal skills - able to work effectively with other employees, patients and external parties
• PC skills - demonstrates proficiency in PC applications as required
• Policies & Procedures - demonstrates knowledge and understanding of organizational policies, procedures and systems
• Basic skills - able to perform basic mathematical calculations, balance and reconcile figures, punctuate properly, spell correctly and transcribe accurately.
EDUCATION
• Must meet basic reading, writing, and comprehension requirements.
EXPERIENCE
• One to three years experience in insurance billing, computer skills and maintenance of account receivables. Physician office, hospital or clinic experience preferred. Pleasant, courteous personality. Good effective communication skills.
CERTIFICATE/LICENSE - N/A

Last Edited: 04/20/2017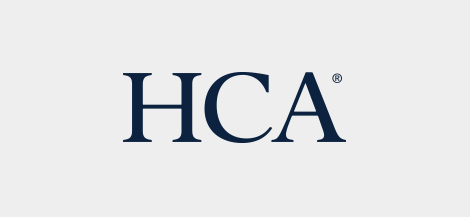 HCA is committed to the care and improvement of human life and strives to deliver high quality, cost effective healthcare in the communities we serve.
Learn more about HCA
​