Job Code: 07437-60486
PRN/Per Diem
PRN
GENERAL SUMMARY OF DUTIES: Contributes to the company's mission, vision, and values by overseeing all functions of the business office operations. This includes financial analysis, financial management, cash flow, billing, collections, and all other duties as required for maintaining optimal business office operational performance.
DUTIES INCLUDE BUT ARE NOT LIMITED TO:
· Assumes responsibility for daily management of the Business Office (including Registration, Medical Records, Accounts Receivable, Accounts Payable, Scheduling, and Insurance Verification and Collections).
· Monitors the flow of work in the Business Office and reassigns staff as workload demands.
· Monitors and analyzes all reports for the operational success of the business office.
· Evaluates registration, insurance verification and cash posting to determine the integrity of data input.
· Accounts for the reduction and maintenance of bad debt at the established ASD goal.
· Demonstrates strong understanding of all Center managed care contracts with third party payers including Medicare and Medicaid.
· Completes weekly/monthly reporting to management, as required.
· Implements processes and action plans set forth by the BOD and CFO.
· Consistently maintains the accounts receivable days at/or below the established ASD goal.
· Understands and communicates contract specific issues to Managed Care Coordinator.
· Communicates with physicians on daily activities affecting patient scheduling, registration, and insurance verification, as determined through facility processes.
· Cross-trains as back-up to other business office positions as required.
· Conducts staff meetings at regular intervals for informative and educational purposes.
· Provides timely guidance and feedback to help others strengthen specific knowledge/skill areas needed to accomplish a task or solve a problem.
· Conducts periodic performance appraisals in accordance with ASD and facility practices.
· Follows Best Practice requirements and responsible for education of staff in regards to these requirements.
· Attends regional and divisional meetings, as required.
· Other duties as assigned based on business operational needs.
BEHAVIORAL SPECIFIC EXPECTATIONS:
· Supports and adheres to all company and Center policies and procedures.
· Supports and adheres to HCA Code of Conduct, related Ethics and Compliance policies, and HIPAA requirements.
· Supports and adheres to personnel policies and programs which specify privileges and responsibilities of employment, including compliance with an adverse incident reporting system, quality improvement program, patient safety initiatives, and risk management program.
· Displays willingness to speak up about safety issues or change practices to enhance safety; asks for help when needed; enhances teamwork; follows the safety literature/policies.
KNOWLEDGE, SKILLS & ABILITIES:
· Organization – Proactively prioritizes needs and effectively manages resources and time.
· Communication – Communicates clearly, concisely and professionally.
· Leadership – Guides individuals and groups toward desired outcomes, setting high performance standards and delivering leading quality services.
· Analytical Skills – Demonstrates ability to critically evaluate and appropriately act upon information.
· Customer Orientation – Establishes and maintains long-term customer relationships, building trust and respect by consistently meeting and exceeding expectations.
· Decision Making – Identifies and understands issues, problems, and opportunities; compares data from different sources to draw conclusions; uses effective approaches for choosing a course of action or develops appropriate solutions; takes action that is consistent with available facts, constraints, and probable consequences.
· Contributing to Team Success – Actively participates as a member of the Center's team to move the team toward the completion of goals.
· Policies & Procedures – Articulates knowledge and understanding of organizational policies, procedures, and systems.
· PC Skills – Demonstrates proficiency in Microsoft Office (Excel, Word, Outlook) applications; knowledge of, or ability to learn, AdvantX – Accounts Receivable System, Smart, HOST and other systems as required. Demonstrates ability to type on PC keyboard.
· Technical Skills – Knowledge of medical terminology; strong understanding of patient accounting principles for the handling of high volume A/P and A/R; high ability to multi-task.
EDUCATION:
· Bachelors Degree in Business or Health Care Administration desired and/or extensive relevant experience may be considered in lieu of degree.
EXPERIENCE:
· Minimum (3) years of experience in a medical office setting highly preferred. (i.e. ambulatory surgery center, hospital, doctors office) preferred.
· Minimum of two years prior supervisory experience.
· Demonstrates understanding of patient accounting principles in managing large volume. accounts receivable and accounts payable in a health care related field.
CERTIFICATE/LICENSE:
· BLS may be required as per facility standard.
PHYSICAL DEMANDS/WORKING CONDITIONS:
This job requires prolonged sitting, some bending, stooping and stretching. It also requires eye-hand coordination and manual dexterity sufficient to operate a keyboard, computer, photocopier, telephone, calculator, and other office equipment. Requires normal range of hearing/eyesight/voice projection to record, prepare, and communicate appropriately.
Requires occasional lifting up to 50 pounds. Work is performed in an office environment. Work may involve dealing with angry or upset people and may be stressful at times.
OSHA CATEGORY:
The normal work routine involves no exposure to blood, body fluids, or tissues (although situations can be imagined or hypothesized under which anyone, anywhere, might encounter potential exposure to body fluids). Persons who perform these duties are not called upon as part of their employment to perform or assist in emergency care or first aid, or to be potentially exposed in some other way.
Last Edited: 06/14/2017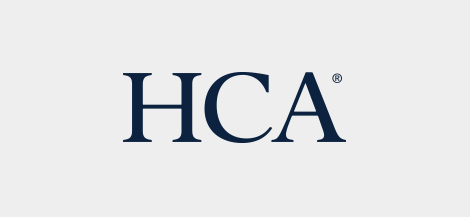 HCA is committed to the care and improvement of human life and strives to deliver high quality, cost effective healthcare in the communities we serve.
Learn more about HCA
​