Job Code: 07781-1766
Full-time
No Weekends
General Statement of Duties:
The Surgical Orderly is an integral part of the nursing team and is directly responsible to the Team Leader in the OR. This employee is involved in patient care and performs unit tasks according to knowledge, ability, and duties assigned.
Essential Job Functions:
1. Responsible for patient-care within limits defined by training, experience, departmental and unit policies. Responsible for adhering to instructions delegated by the Team Leader and to established hospital routines and/or policies and procedures.
2. Performs routine duties in caring for OR patients as directed by the Team Leader to include pre-operative shave preps and holding extremities for shave preps.
3. Assists with patient activities as ordered, (i.e., lifting, turning and positioning patients on tables, and helping to move patients onto stretchers.)
4. Transports patients from unit to OR taking care to check the pre-op checklist is complete before transport.
5. Transports specimens to the Lab.
6. Assists with cleaning operating rooms post procedures.
Additional Job Functions:
1. Supports the mission and vision of the Methodist Healthcare System. Understands and is committed to helping the Methodist Healthcare System and its associated facilities achieve its goals.
2. Must learn and comply with System and facility safety policies and rules; must use appropriate safety equipment and procedures at all times; must immediately report all unsafe conditions to supervisors; must be familiar with all safety features of equipment, tools or materials encompassed by job duties; and must check with supervisors (prior to job performance) if there is a question as to the safe procedure to be used for any job function.
3. Adheres to the MHS Code of Conduct and demonstrates ethical behavior as expected by our patients, colleagues and the community. Understands the personal obligation to report any activity that appears to violate applicable laws, rules regulations or the Code of Conduct itself.
4. Completes other duties as assigned.
Minimum Education, Experience, Training, Required Knowledge, Skill, Abilities and Other Job-Related Characteristics:
Education: High School graduate or equivalent preferred.
2. Experience: 1 year as a Patient Care Assistant in a healthcare setting or Ambulatory Surgery Center.
Preferred: Nurse Aide/Orderly course and experience.
Employee completes initial and ongoing training and competencies as defined by service
line, facility and department/unit which are specific to the needs of the patient population
served (if applicable).
Last Edited: 05/01/2017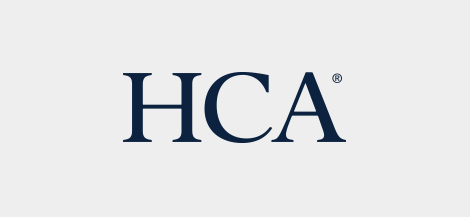 HCA is committed to the care and improvement of human life and strives to deliver high quality, cost effective healthcare in the communities we serve.
Learn more about HCA
​