Clinical Rehab Specialist ( RN ) Team Lead, Full Time
Coliseum Medical Centers - Macon - Macon, Georgia
Back to search results
Job Code: 08158-9524
Full-time
Days (rotating weekends)
POSITION SUMMARY:
The Clinical Rehabilitation Specialist Team Leader is responsible for supervising a reasonable number of clinical rehabilitation specialists in their facility/market while also holding responsibility of performing the duties and functions of a clinical rehabilitation specialist themselves. The Clinical Rehabilitation Specialist Team Leader is responsible for maintaining oversight of the market needs on a daily basis and allocating CRS resources in a manner to meet needs and sustain volumes. This position analyzes the market and develops strategies to maximize the inpatient rehabilitation program's penetration in the market.
ESSENTIAL FUNCTIONS (duties include but are not limited to):
Leads a team of high performing clinical rehabilitation specialists, evaluates and coaches team.

Sets and achieves goals for personal and group attainment by working to meet or exceed those goals.

Maintains appropriate reach, frequency and focus with assigned markets to assure execution of growth strategies.

Models commitment and builds collaborative relationships with team members and internal and external customers, to achieve common goals.

Takes action to meet customer needs and concerns; Sets up customer feedback systems.

Monitors clinical rehabilitation specialist team including activity, to assure appropriate productivity and tracking.

Demonstrated ability to leverage available resources for assigned markets.

Participates with Program Director, Regional Vice President, and AVP of Business Development of the HCA Rehab Services Division in screening and interviews of potential new CRS hires, making hiring recommendations.

Develops back up system to handle calls when not available. Participates in a system that ensures calls are appropriately handled 24 hours a day, 7 days a week.
EDUCATION REQUIRED AND/OR PREFERRED:
Bachelor's degree from an accredited college or university required.
Master's degree in Health or Business a preferred.
LICENSURE/CERTIFICATION:
Current registration with the Board of Nurse Examiners.

Current professional licensure (OT, PT, ST, RN).

Completion of credentialing requirements for professional skills (OT, PT, ST, RN).
EXPERIENCE REQUIRED OR PREFERRED:
Two years' clinical experience in an inpatient rehabilitation setting as a Clinical Rehabilitation Specialist required.

Seasoned consultative or service-oriented sales experience a plus

Knowledge of HCA healthcare markets a plus
SKILLS, KNOWLEDGE, AND ABILITIES:
Customer Focus – Creates customer focused practices to ensure that the customer perspective is the driving force behind business decisions and activities.
Driving Execution/Results – Ability to translate initiatives into action and creates accountability in self and others.
Compelling Communication – Communicates in a focused and compelling way that drives thought and action.
Building Strategic Relationships – Ability to effectively communicate complex strategy to all customer bases to achieve goals.
Effective Administrative Skills – Ability to prioritize and manage time to ensure appropriate resource allocation and optimization.
Business Acumen – Clearly understands facility and division opportunities and leverages that understanding to reach goals.

Models strong work ethic.

Sales Ability/Persuasiveness - Uses appropriate interpersonal styles and communication methods to gain acceptance of facility services from current and prospective customers.
Organizes the communication -- Clarifies purpose and importance; stresses major points; follows a logical sequence.
Ability to travel overnight when needed for onsite Market CRS training.
Last Edited: 04/21/2017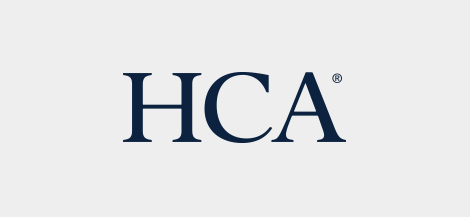 HCA is committed to the care and improvement of human life and strives to deliver high quality, cost effective healthcare in the communities we serve.
Learn more about HCA
​