Job Code: 08409-13186
Full-time
No Weekends
The Clinical Therapist is responsible for providing clinical services to patients and their families under the supervision of the Director of Social Work, as a member of a multidisciplinary team and in accordance with Dominion Hospital's social work policy.

Clinical interventions are focused on assessment, crisis stabilization, psycho-education, and therapeutic counseling support through evidenced based interventions in individual, family and group therapy. This position will provide service/coverage to different patient age groups, based on training and knowledge.

The Clinical Therapist is also responsible for providing clinical support to continuum of care and discharge planning.
Specific Job Functions:
Thoroughly complete psychosocial assessments.
Discharge Planning and collaborate with discharge planner on complex discharge needs.
Complete treatment plan interventions with signatures.
Provide individual/family sessions appropriate to client needs.
Provide group therapy appropriate to population.
Attend and participate in treatment planning meetings and clinical meetings as assigned.
Collaborate with attending physician, discharge planners and nursing staff regarding safety, treatment and continuum of care.
Collaborate with referral source and continuing care providers.
Display professionalism in dealing with customers, staff and clinicians.
Complete assignments in a timely manner.
Complete documentation in a timely manner.
Participate in clinical supervision as assigned by the Director of Social Work
Follows all hospital policies and procedures.
Follows work schedule as assigned:

Clinical Therapists, Discharge Planners and other social work staff as designated, may be assigned to work one weekend day per month,

if staffing and patient safety require additional staff.

Social Work staff may have staggered work hours (daily hours: 8-4; 9-5).
Qualifications:
Education:

Masters Degree from an accredited social work program or Masters Degree in a related field, which provided appropriate background and experience.

Education should be clinically focused with study in human life span development, psychopathology and clinical treatment interventions based on diagnosis and evidenced based practice.
Certifications:

Crisis Prevention Institute, CPR-BLS for healthcare providers required.
License:

Candidate to possess other appropriate background and experience. Education should be clinically focused with study in human life span development and experience in providing clinical interventions on individual, family and group level.
Experience:
· At least the equivalent of 2 years of experience, focused in the area of inpatient hospitalization, partial hospitalization, crisis prevention, or outpatient practice.
· At least 1 year of experience and/or 12 CEUs of training in evidence base practices.
· Clinical Therapists will receive supervision from Director of Social Work or designated professional based on specific needs of clinical staff and job function.
Last Edited: 04/21/2017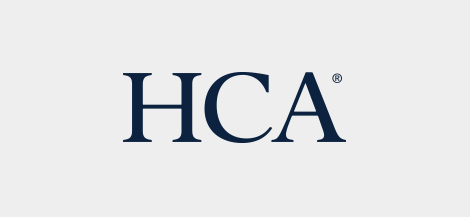 HCA is committed to the care and improvement of human life and strives to deliver high quality, cost effective healthcare in the communities we serve.
Learn more about HCA
​