Job Code: 09394-1626
Full-time
No Weekends
Are you ready for a work schedule that fits your lifestyle? "We offer No nights, No weekends, No call"
The HCA Ambulatory Surgery Division operates over 120 ambulatory surgery centers across the U.S. Ambulatory Surgery Centers (ASCs) perform surgeries that do not require hospital admission. They provide cost-effective services and a convenient environment. Procedures are performed in a fully equipped operating room and recovery is under the care of highly skilled nurses. Surgeries performed include eye, ear, nose and throat (ENT), general surgery, gynecologic, plastic surgery, podiatry and orthopedics. We manage a collection of highly motivated and innovative leaders who are committed to excellence in every aspect of their career. Apply today!
The mission of the Fairfax Surgery Center is to provide exceptional care to every patient every day with a spirit of warmth, friendliness and personal pride. The demand for compassionate & quality care has never been greater. As a result, we are seeking a qualified surgical technologist to join our growing team. We are a multi-specialty surgery center that values and utilizes state of the art technology to care for our patients and make them comfortable for recovery. Click here to view our wide variety of surgical services. If your passion is providing excellent patient services and you seek employment with an organization that promotes professional development; then do not hesitate apply today!
GENERAL SUMMARY OF DUTIES: Under the direction of a Registered Nurse, the OR Technician contributes to the company by assisting with the provision of safe and effective nursing care in accordance with a defined scope of practice. Duties may include: direct patient care and observation; scrubbing and assisting surgeon at the operative field; surgical room turnover between cases, collection and recording of pertinent clinical data in the medical record; and consistent collaboration with the Registered Nurse in clinical decision making. Nursing care meets the standards of the regulatory guidelines, policies and procedures of the Center, and is appropriate to the Center's patient population.
OPERATIONAL DUTIES INCLUDE BUT ARE NOT LIMITED TO:
Demonstrates necessary practical, technical, or specialized skills required for the role of the surgical technician in accordance with AST (Association of Surgical Technologist).
Demonstrates basic knowledge and understanding of surgical procedures to enable proper performance of scrub duties and to anticipate the needs of the surgeon.
Assists in preparing the operative suite for surgery by checking and gathering supplies, equipment, and instruments.
Ensures availability of adequate supplies, equipment, and instruments for scheduled cases and assists in opening cases in a sterile manner.
Utilizes physician preference cards to set up each case; updates cards when indicated, and routing updated cards in the approved manner.
Ensures that instruments are working properly before and after each case.
Assists with patient positioning, skin preparation, and surgical draping according to surgeon's protocol.
Assists the surgeon during a surgical procedure with a high degree of efficiency, anticipating surgeon's and patient needs during the case.
Assists with application of dressing splints and casts.
Conscientiously observes and reports any breaks in sterile technique to attending surgeon and RN circulator.
Ensures that surgical asepsis is maintained in the handling of instruments, sponges, sutures, drains, needles, and dressings.
Ensures accurate sponge, needle, and instrument counts are completed when indicated and prior to patient leaving the OR.
Remove drapes at the completion of procedure and assist with preparing patient for transfer to the PACU staff to ensure continuity of care.
Facilitates effective and efficient transition between surgical procedures.
Assists in the turnover of the O.R. suites between cases, disposing of trash and linens, and cleaning of equipment and environmental surfaces, as required.
Utilizes preference cards and updates them, as necessary.
Utilizes appropriate body mechanics in moving patients, stretchers, and OR tables and other equipment to prevent injury to patient and self.
Participates in detailed time out process and ensures it is done according to policy.
Assists in the maintenance and care of specimens. Identifies specimen with surgeon and passes specimen to the circulating RN. Verifies correcting labeling
Recognizes emergency situations and responds effectively.
Assists circulating nurse during local procedures as assigned.
Remains aware of safety precautions required to minimize the possibility of patient injuries
Handles instruments and supplies during and after procedure to minimize injury to self and others.
Demonstrates knowledge related to maintenance, cleanliness, and sterilization of instruments and equipment. Maintains a sanitary environment for the provision of patient care.
Appropriately handles the disposal of biohazardous materials.
Restocks area daily, using appropriate par levels and daily stock sheets.
Checks for outdated sterile supplies and instruments and assists with reprocessing as needed.
Prepares procedure room for use the following day by bringing in equipment, setting up, "pulling cases" accurately, and reporting to supervisor items that are needed and not available.
The patient care requirements may include those of pediatric, child, adolescent, adult, and geriatric populations.
Consider joining a team that offers:
Great working hours
Opportunities to learn and grow your career
Great Benefits for Eligible Positions
Positive team environment
Apply today for immediate consideration!
EDUCATION:
Graduate of an accredited Surgical Technology program (preferred).
EXPERIENCE:
One year experience in an operating room setting (preferably in an ambulatory surgery center).
CERTIFICATION/LICENSE:
Graduate of an accredited Surgical Technology program as required per facility practice and state regulatory requirement; otherwise preferred.
Valid BCLS Certification upon employment***online certification not acceptable.
#CB
Last Edited: 12/09/2016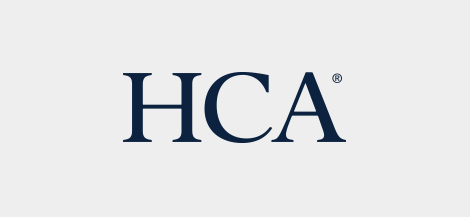 HCA is committed to the care and improvement of human life and strives to deliver high quality, cost effective healthcare in the communities we serve.
Learn more about HCA
​