Job Code: 09891-64211
Full-time
No Weekends
At HCA, It's You, It's Me, It's All of Us®
If you enjoy working in a fast paced environment with high standards and a quality work culture, review the details below and let's see if there is a match. Along with many other great benefits, our surgery center offers NO On-Call, NO Nights, and NO Weekends.
The Ambulatory Surgery Division of HCA operates and jointly owns with physicians 130+ surgery centers across the U.S. As an organization HCA has been named Fortune Magazine's list of World's Most Admired Companies in the Health Care Medical Facilities Industry and consistently declared a World's Most Ethical Company by the Ethisphere Institute. Designed exclusively for outpatient surgery, our centers offer state-of-the-art facilities that use the most modern surgical equipment available today. Surgeries performed include eye, ear, nose and throat (ENT), general surgery, gynecologic, plastic surgery, podiatry and orthopedics. The best part about working with us is our culture! The size of our centers naturally creates an environment where everyone knows one another with a shared focus on providing the best possible experience for those that we serve. Apply today and take the next step to joining our team!
GENERAL SUMMARY OF DUTIES
• Responsible for solid to expert knowledge and performance of all Diagnostic procedures to include x-rays, fluoroscopy, C-Arms & OR Procedures, and Portables.
• Provides a positive goal-orientated technical leadership in relation to radiology procedures thus promoting an atmosphere of support and quality.
• Embraces the Mission, Vision, and Values of HCA Patient Safety, Show and Presentation, Courtesy and Compassion, and Efficiency.
• Must be detail focused and have the ability to multi-task, interact and communicate positively and effectively.
• Must positively reflect concern and consideration when interacting with patients, medical staff, and employees as outlined in HealthONE ASD Standards of Behavior.
• Demonstrates in independent critical thinking skills for radiology operations and assumes accountability for personal and team contributions.
• Ensures that facility technical and documentation expectations are consistent with policies, procedures, and protocols established by the Medical Director.
• Understands and effectively implements "Best Practices, Risk Management, and Quality Improvement Programs.
DUTIES INCLUDE BUT ARE NOT LIMITED TO:
• Completes duties according to the requirements of each procedure requiring radiological support.
• Assembles necessary supplies and positioning aids for scheduling procedures according to physician's preference card.
• Tests and monitors equipment for proper working condition.
• Accurately comprehends and interprets verbal orders and direction.
• Documents records and other forms, accurately adhering to approved policies/procedures.
• Confirms that all persons in the room are appropriately shielded before activating x-ray.
• Communicates information about the patient's status to other persons responsible for patient care.
• Applies the prescribed procedures to competently perform radiology technician functions.
• Follows principles of aseptic technique in performing duties during the procedure.
• Remains available during the procedure to provide timely responses to physician or patient needs.
• Follows manufacturer's specifications and OSHA guidelines when performing x-ray procedure.
• Performs required maintenance of instruments, supplies, and equipment by adhering to cleaning care, storage, and calibration procedures as directed.
• Handles equipment and instruments correctly to provide appropriate availability and safety.
• Maintains adequate supplies to provide immediate availability during the procedure.
• Maintains a clean and organized work area.
• Actively participates in staff orientation, training, education programs, performance improvement, and quality control activities and initiatives.
• Competent and responsible in prevention of contamination and transfer of infection.
• Completes on-going continual education to improve job performance, maintain licensure/certification/registration, and stays abreast of current trends and practices.
• Meets established goals and objectives
• Follows through with work assignments and informs supervisor if unable to complete task.
• Other duties as assigned

KNOWLEDGE, SKILLS & ABILITIES
• Knowledge in detecting adverse symptomology relating to procedures or contrast related problems.
• Ability to set-up and operate a diverse variety of radiographic equipment.
• Displays knowledge of the theory, techniques of radiography, the operation and care of radiographic equipment and the principles of radiation safety.
• Displays high degree of working knowledge of the imaging equipment utilized.
• Knowledge of, observes, and complies with Center safety policies, emergency procedures, and standard precautions.
• Excellent communication and interpersonal skills.
• Demonstrated ability to read, follow and comprehend both written and verbal instructions.
• Demonstrates good judgment in handling situations not covered by written or verbal instructions and seeks guidance as needed.
• Demonstrates ability to complete work within appropriate time frame and perform accurately and in a timely manner in periods of increased work loads and high stress.
• Demonstrates a through knowledge of work practices, policies, and procedures.
• Demonstrates ability to treat all information and data within the scope of the position with appropriate confidentiality and security.
• Demonstrates ability to solve customer/patient problems, treats customer/patient with dignity and respect, and responds quickly to customer/patient needs.
• Demonstrates ability to establish effective working relationships with patients, physicians, and co-workers.
• Demonstrates ability to work independently to perform job with minimal supervision.
• Demonstrates ability to set priorities.
• Demonstrates ability to perform duties in a cost-effective manner.
• Demonstrates initiative and requires minimal supervision.

EDUCATION
• Graduate of accredited school of radiology required.

EXPERIENCE
• Minimum two years required; preferably in an operating room or surgery center setting. Pain experience preferred.

CERTIFICATE/LICENSE/REGISTRATION
• ARRT (R), BLS required; state license as required; Specialty certifications may be required as per state guidelines and/or modality.

Associate's Degree/College Diploma
Last Edited: 06/21/2017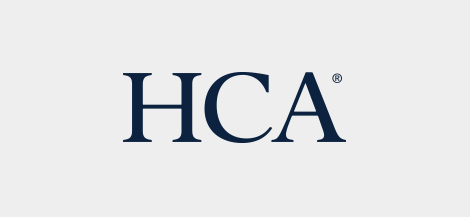 HCA is committed to the care and improvement of human life and strives to deliver high quality, cost effective healthcare in the communities we serve.
Learn more about HCA
​