Assistant Vice President of Infection Prevention
Corporate Main Campus - Nashville, Tennessee
Back to search results
Job Code: 10201-20606
Full-time
No Weekends
Under the direction of the Chief Epidemiologist and Chief Patient Safety Officer, provide centralized leadership and direction for HCA infection prevention initiatives and affiliated programs. Research, develop, and provide oversight of new strategies and solutions that build upon HCA's reputation for eliminating preventable hospital-acquired infections (HAIs). Provide oversight and direction for infection prevention management models taking advantage of HCA's size and infrastructure to create efficiencies and improve patient care. Support development of performance metrics of infection prevention, and mechanisms to provide performance data to hospitals and divisions. Provide consultative epidemiologic guidance for divisions and hospitals regarding clusters and outbreaks. Collaborate and support research trials in the domain of infection prevention, leading to a pipeline of evidence-based solutions for improving practice. Identify improvement opportunities, establish clinical performance metrics, and provide direction on emerging lab technologies that support lab detection and prevention. Maintain domain expertise in the science of infection prevention, and systems and technologies to support infection prevention programs. Provide leadership for infection prevention advisory board activities.

• Develops and executes strategy for reducing HAI rates, leveraging HCA's technical, operational, and clinical infrastructure.
• Provides leadership and oversight for deployment of activities and technologies to eliminate preventable HAIs.
• Aligns the strategy of infection prevention teams with HCA's clinical agenda.
• Collaborates with other CSG leaders to align infection prevention services with new and existing clinical programs (Example: Antimicrobial Management Program).
• Collaborates with corporate, division, and facility leadership to execute tactics for reducing preventable HAIs.
• Enhances the reputation of HCA through abstracts, study publications, and other professional engagements in collaboration with CSG Communication and Public Relations.
• Designs solutions for leveraging TheraDoc and other technologies to provide meaningful data to operational and clinical leadership.
• Provides oversight of TheraDoc and other technologies to identify areas of clinical opportunity within HCA's hospitals, Surgery centers, and physician practices.
• Deploys strategies to maintain high vaccination compliance with HCA's influenza and employee health programs.
• Provides leadership support for HCA's Infectious Disease Response Program. Seeks to build relations with infection and lab related professional organizations (APIC, SHEA, IDSA, CAP, TJC, etc.)
• Stays current with evidence based recommendations regarding infection prevention.
• Oversees knowledge dissemination to labs for maintaining regulatory compliance, implementation of new processes, and deployment of new technologies.
• Collaborates with HCA Research infrastructure to build a portfolio of research studies focused on reducing HAIs.
• Supports the design and dissemination of performance metrics of infection prevention.
• Maintains expertise and supports systems for compliance with external reporting programs relevant to infection prevention, such as NHSN, CMS, and leapfrog


Education & Experience:

• Bachelor's degree Nursing Required
• Master's degree Required
• 10+ years of experience in clinical setting Required
• 10+ years of experience in administrative role Required

Last Edited: 03/09/2017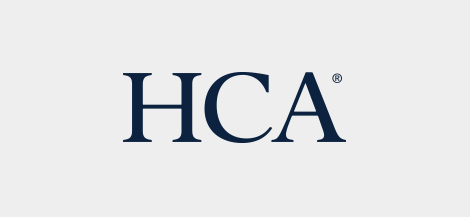 HCA is committed to the care and improvement of human life and strives to deliver high quality, cost effective healthcare in the communities we serve.
Learn more about HCA
​