Chief Medical Officer - Plantation General and University Hospital's
University Hospital - Broward County - Tamarac, Florida
Back to search results
Job Code: 10202-20533
Full-time
No Weekends
Job Summary:
The CMO leads clinical and quality initiatives that support the provision of consistent clinical performance and practice standards across the hospital; reviews quality performance with hospital leadership; facilitates the analysis of quality performance and prioritization improvement opportunities; provides senior level leadership to the infection control, risk management, safety, and medical staff credentialing functions ensuring the collaboration and coordination of all stakeholders in these processes; facilitates hospital-wide medical staff integration; and consults on an array of issues involving physicians.
Primary Responsibilities:
• Serve as an active member of the Administrative Team.
• Champion delivery of quality care as a priority for the Medical Staff.
• Develop and coordinate systems/processes for controlling costs related to clinical resource utilization.
• As a part of the clinical resource utilization function, develop and provide ongoing oversight for hospitalist services.
• Develop and direct medical education programs for the benefit of the Hospital's Medical Staff and facility.
• Serve as a liaison between the Hospital and the Medical Staff. Represent the Hospital objectively and decisively in presenting matters of importance to the Medical Staff.
• Participate in all committees and activities appropriate for an active member of the Hospital's Medical Staff.
• Assist in the development and promotion of new products and services for the Hospital.
• Manage the functions of the Hospital's Medical Staff Office, including all aspects of staff appointment/reappointment, the management of Medical Staff Bylaws, Rules and Regulations, and departmental rules and regulations; oversight of Medical Staff departmental and committee functions; oversight of all processes for dealing with disruptive and impaired physicians, and the oversight of all credentialing matters for the Medical Staff. Duties also include the preparation of a Medical Staff newsletter, attendance at meetings of the Medical Executive Committee and
Hospital Board as an ex-officio member of each, and ongoing communications – verbal and written – with the Hospital's Medical Staff.
• Ensure that Medical Staff clinical practices followed within the Hospital comply with all local, State, Federal and other regulatory requirements as well as HCA and nationally recognized standards of care.
• Participate for the Hospital in community health-related activities and organizations.
Qualifications:
• Ideally, has been a CMO (or equivalent) in a large, complex hospital or regional health system.
• Board certified physician with practice experience.
• Graduate degree in business or comparable degree is preferred.
• Minimum five years of clinical practice experience.
• Experience communicating a vision in a broad range of clinical environments, preferably within an open system.
• Management of a complex quality program design and implementation.
• Involvement in the implementation of significant clinical practice change.
• Leadership of quality improvement initiatives that have resulted in measurably outstanding outcomes and/or shown significant enhancements recently.
• Management of multi-disciplinary teams of clinicians and staff.
• Licensed by a State Medical Board.
Doctorate Degree
Last Edited: 04/13/2017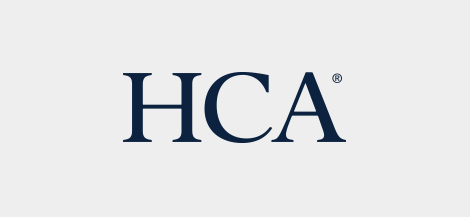 HCA is committed to the care and improvement of human life and strives to deliver high quality, cost effective healthcare in the communities we serve.
Learn more about HCA
​