Job Code: 10202-21554
Full-time
No Weekends
The Chief Financial Officer directs the financial and other department activities in accordance with defined hospital policies and objectives.
Responsibilities
Directs the preparation of hospital statistical reports, budgets, and financial reports. Administers the general accounting, patient business services, including third party reimbursement, financial, and statistical reporting functions of the hospital in accordance with established policies and accounting procedures. Provides informal direction in data processing, distributed systems, material management and medical record functions. Monitors performance to ensure fiscal responsibilities are fulfilled. Assists the CEO in the development of long and short range hospital operations plans which may include service demand analyses, resources availability analyses and cost benefit analyses of proposed capital and staff expansions. Develops long and short range operational and capital budgets which are supported by the hospitals long and short range plans and objectives. Prepares cash flow analyses and budget variance analyses, and recommends budget modifications as required. Assists managers in the development of departmental budgets, and monitors, interprets and analyzes hospital financial performance in realizing established plans and objectives of the hospital. Identifies and reports undesirable trends and potential business opportunities and makes recommendations for action, and directs the preparation of internal financial reports and assures that the reports reliably reflect the financial position of the hospital. Assumes a lead role in analyzing and exploring means of reducing hospital operating costs and increasing revenues based on knowledge of market trends, financial reports and operating procedures. Responsible for direction and submission on a timely basis all financial data associated reports required by government and other regulated agencies including payroll tax reports, public disclosure reports and third party payor cost reports.
Requires Bachelor's degree in Accounting or related field and knowledge of generally accepted accounting principles. CPA preferred. Knowledge of financial management, analysis, principles and techniques and managerial skills typically acquired through 2-3 years of experience in public accounting, specifically in healthcare finance (when applied to small hospitals). Or up to 4-6 additional years of experience as a hospital controller (when applied to larger hospitals)
Special Qualifications
Knowledge of HCA Information System is highly desirable. Ability to effectively communicate with both internal and external customers. Must be able to work in a "matrix management" role with HCA Shared Services in accounts receivable management, materials management, payroll, IT&S, Clinical Services Group and others.
Relationships
The Chief Financial Officer is responsible to the Hospital CEO, and maintains business relationships with the Division CFO, hospital CEO, COO, CNO, Controller, and other facility directors. Responsibilities include management of all financial departments, allocation of resources, and preparation of the annual budget. Departmental responsibility typically includes Accounting, Reimbursement, Managed Care, Health Information, and Utilization Review. Functions at an executive level in an active leadership role.
Last Edited: 04/19/2017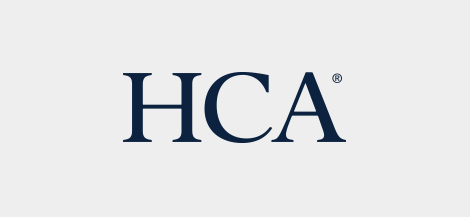 HCA is committed to the care and improvement of human life and strives to deliver high quality, cost effective healthcare in the communities we serve.
Learn more about HCA
​