Division Vice President of Physician and Provider Relations
San Antonio Division Office - San Antonio, Texas
Back to search results
Job Code: 10210-21525
Full-time
No Weekends
The Vice President of Sales directs the day-to-day operational activities of the sales and customer service functions as they relate to HCA's West Florida Division, serving key target customers: physicians, employers, consumers, and payers. The VP of Sales will develop, manage and motivate sales staff to fulfill customers acquisition, retention and growth strategies and objectives. Responsibilities include:
Manage, develop, and evaluate sales and facility staff to achieve measurable sales objectives
Work with hospital management teams and division management to develop annual organizational and individual hospital sales plans
Develop collaborative relationships between division and hospital administrators to increase sales efforts
Create division, market, and hospital sales reporting processes used to monitor and summarize division sales activities and effectiveness
Track and manage sales reports in the database management tool
Meet with targeted physicians as needed, but at least quarterly for retention of current business and development of new business
Assist in the development of performance standards and compensation programs for Sales Representatives
Oversee recruitment selection, and training of all new Sales Representatives
Monitor and manage ongoing training and development of all Sales Representatives
Partner with marketing to develop sales materials and strategies to be used by Sales Representatives
Knowledge, Skills & Abilities
Communication - Communicates clearly and concisely, both verbally and in writing. Extensive and documented experience in communicating with top executives and physicians
Establishing Strategic Direction - Ability to establish and commit to a long-range goal or vision after analyzing factual information and assumptions
Mobilizing Resources - Ability to manage staff and resources consistent with organization goals
Sales Ability/Persuasiveness - Using appropriate interpersonal styles and communication methods to gain acceptance of a product, service or idea from prospects and clients. Ability to sell to internal and external customers
Operational Decision Making - Demonstrated sales staff management skills. Highly experienced and competent in sales management and infrastructure development
Education: Bachelor's Degree from an accredited college or university required; Master's degree in Health Administration, Business, or Economics preferred. Clinical/healthcare sales experience and/or background required; RN, RPh, etc; a plus.
Experience:
Requires seven to ten years of sales management experience
Seven to ten years of sales management experience in healthcare strongly preferred
Last Edited: 04/17/2017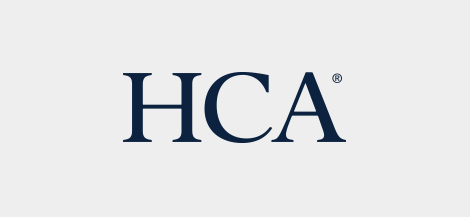 HCA is committed to the care and improvement of human life and strives to deliver high quality, cost effective healthcare in the communities we serve.
Learn more about HCA
​