Job Code: 21110-1379
Full-time
No Weekends
Physician Services Group (PSG) is a part of HCA the world's largest for-profit healthcare provider. Our mission at PSG is to practice the best medicine, produce superior patient experiences, achieve operational excellence and collaborate with other health care partners, so that the communities we serve reap the benefits of high-quality, cost-effective care.

With over 13,000 employees nationwide, the medical teams at PSG support over 800 physician practices and have over 9 million patient encounters annually.

Career opportunities are extensive for top talent.The HCA organization as a whole has many accounting and finance opportunities throughout the country and many of today's leaders got their start within the Physician Services Group.
The Controller for the Urgent Care Market will interact with Physician Services financial management, HCA Division leadership, and Urgent Care Service Line leadership regarding financial and operational activities. Financial and operational activities include: financial projections and reporting, clinic evaluations, economic strategies, budgeting, policy support and development. Participate in the development, implementation and evaluation of company accounting standards and processes. Coordinate duties of division financial analysts and corporate accounting.

Other responsibilities include, but are not limited to:
Responsible for overall supervision of market urgent care finance personnel.
Manage and evaluate performance to ensure quality of services and maintain technical expertise of workgroup personnel.
Direct and review all activities relating to job duties.
Drive timeliness, accuracy and completeness of financial reports to meet specified deadlines.
Coordinate activities of field analysts and corporate accounting.
Partner with senior leadership to develop and report standard financial data sets.
Prepare various reports which summarize and forecast business activity and financial position.
Perform bonus calculations of clinic staff and providers based on operational metrics.
Conduct physician contract reviews to validate all payments.
Provide management (to include Physician Services Urgent Care leadership, Division leadership, & Hospital CFO's) with timely reviews of organization's financial status and progress in its various programs and activities.
Review monthly journal entries as required to accurately close the monthly fiscal period.
Review monthly financial variance reports to support practice operations with performance reviews.
Review monthly reports for key indicators and statistics.
Assist practice operations as needed with financial information requests and questions.
Prepare and coordinate distribution of monthly reports or returns required by regulatory agencies.
Participate in development and detailed review of annual operating budgets and performance projections.
Assist in preparing various reports or returns required by regulatory agencies.
Assist with internal compliance audits as required.
Ensure that all processing and reporting deadlines are consistently achieved.
Respond to requests for information from Corporate, Internal Audit and other internal management.
Assist in the development, documentation and implementation of departmental accounting standards.
Maintain strictest confidentiality to ensure that privileged and/or proprietary information is adequately safeguarded against disclosure.
Participate in ongoing professional development activities to remain informed of changing industry trends and government regulations.
This position requires the following minimum requirements:

Knowledge of accounting theory, principles and practices sufficient to identify and describe accounting systems and sub-systems.
Knowledge of the financial accounting process.
Knowledge of research techniques to analyze and evaluate financial data and information.
Knowledge of accounting information systems.
Proficiency with PC-based spreadsheet and word processing programs.
Skill in exercising a high degree of initiative, judgment, discretion and decision-making to achieve organizational goals.
Skill in identifying and resolving problems.
Skill in interviewing and hiring personnel.
Effective organizational skills.
Ability to work well with all levels of management.
Ability to identify and delegate work appropriately and effectively.
Ability to analyze financial reports.
Ability to prepare statistical and narrative accounting reports.
Ability to perform mathematical computations accurately.
Ability to communicate effectively, both verbal and written.
Ability to work well with others.
Ability to organize work independently and consistently achieve reporting deadlines.
Education:
Bachelor of Arts or Science Degree in accounting or other business-related field.
CPA license highly preferred.
Experience:
Five years of progressive accounting/financial experience.
Preferably three years in an urgent care, physician practice management, or healthcare-related environment.
Supervisory experience preferred.
Last Edited: 04/14/2017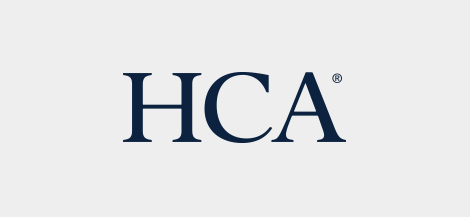 HCA is committed to the care and improvement of human life and strives to deliver high quality, cost effective healthcare in the communities we serve.
Learn more about HCA
​