Job Code: 24368-56157
Full-time
No Weekends
The HCA Physician Services Group (PSG) is the physician and practice management solution for the Hospital Corporation of America (HCA). PSG operates more than 750 practices, Urgent Care Facilities, and partners with HCA's 165 hospitals to structure employed provider programs, professional service agreements, and joint ventures that offer the communities we serve high quality, cost effective care. We manage a collection of highly motivated and innovative leaders who are committed to excellence in every aspect of their career.
Providing high-quality care to the patients we serve is a top priority for HCA Physician Services Group. Our physicians, support staff, practice management, and local leadership all play a key role in the delivery of safe, effective, quality care. The Quality team is here to support our physicians and staff in order to identify and share best practices, help mitigate patient safety risks, and identify and operationalize quality practices that will assist our physicians and practices.
The primary responsibilities of the Manager of Employee Health and Infection Control is to assist in development of a comprehensive program for all PSG practices and divisions. This program should include a compliant employee health program for all employed clinical staff in the ambulatory setting as well as a comprehensive infection control program.
DUTIES INCLUDE BUT NOT LIMITED TO:
Knowledge of health care provider immunizations. This should include appropriate screening, administration, storage, education and precautions.

Knowledge of various state and federal immunization requirements and recommendations.

Provides oversight for an annual influenza program. This will include coordination between the HCA Clinical Services Group team, the PSG Operational team, and the PSG Human Resources team.

Understands the components of universal precautions including personal protective equipment.

Ability to provide training to various levels of clinical staff including medical assistants, nurses (RNs & LVNs), advanced practice providers (NPs & PAs), and physicians.

Develops a comprehensive infection control program for the ambulatory setting. This includes developing ambulatory infection control standards including training materials.

Maintains knowledge of current infectious diseases including any new diseases of concern (eg Ebola, Zika, H1N1, etc.)

Coordination with the HCA Emergency Preparedness team for any current project/issues.

Identifies any quality improvement opportunities and assists practices/divisions in developing action plans to met quality outcome objectives.

Works collaboratively with Division Directors of Quality and Ethics & Compliance team for any issues identified pertaining to employee health issues, infectious diseases, and infection control issues.

Coordinates OSHA program review, updates, and implementation with HCAs Subject Matter Expert. Provides education to ambulatory locations and ensures compliance with all aspects of OSHA requirements.

Provides orientation and training for respective programs to Quality team members.

Maintains the strictest confidentiality in the areas of patient, employee and physician relations.
Qualifications:
Knowledge of organizational policies, procedures, systems and objectives.

Knowledge of physician office and urgent care practice operations preferred.

Knowledge of applicable regulatory, compliance, and accreditation standards and requirements.

Strong computer skills required (eg Microsoft Work, Excel, & Outlook).

Knowledge in process improvement methodology.

Ability to analyze and interpret data, develop comprehensive reports, and provide a succinct summary of information to various levels of stakeholders.

Skill in exercising initiative, judgment, problem solving, decision-making.

Skill in developing and maintaining effective relationships with medical and administrative staff, patients and the public.

Ability to communicate effectively in writing, presenting and verbally.

Bachelors Degree in Nursing preferred.

Previous experience in employee health and infection control highly preferred. Certified Infection Controlled (CIC) preferred.

Current licensure as a Registered Nurse in state of residence preferred.

Travel: Occasional travel will be required.
Last Edited: 03/17/2017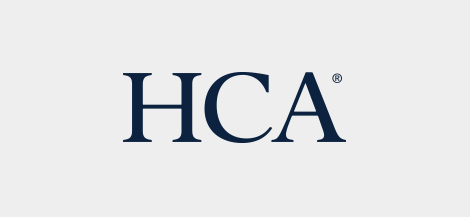 HCA is committed to the care and improvement of human life and strives to deliver high quality, cost effective healthcare in the communities we serve.
Learn more about HCA
​